Exciting News!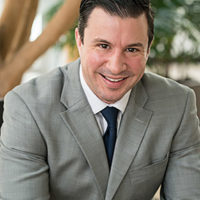 Due to our tremendous growth, we are proud to announce and welcome Attorney Zachary J. Conjeski  to our team!
Zac's practice focuses on a broad array of matters involving federal, state and local taxation in both transactional and estate planning contexts. Zac has advised clients on the tax issues involved in such areas as forming a new business, mergers and acquisitions, S Corporations and LLCs, and international taxation. In addition to his work with for-profit clients, Zac has counseled established tax exempt organizations as well as non-profit entities seeking tax-exempt status.
Although born in a small town in West Virginia, Zac now calls St. Petersburg his home. Outside of the office Zac enjoys traveling, cheering on the Pittsburgh Steelers, exercising and spending time with family and friends.