Five Tips To Consider For A Successful Estate Plan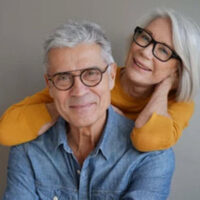 If you have recently thought about protecting your business, retirement, and overall future, you may have considered creating an estate plan. If this is something you have yet to do, it is important to know many people are in the same situation. In fact, research has shown that only one-third of Americans have a Will in place. There is a lot that goes into creating an effective estate plan. Below, our St. Petersburg estate planning lawyer outlines five tips that can help.
Understand the Documents You Need
Documents form the foundation of any estate plan and the ones you use will depend on the assets you are trying to protect and how you want your beneficiaries to receive them. Some of the most important estate planning documents include a Last Will and Testament, a Health Care Surrogate Designation, a Durable Power of Attorney, a Living Will, and a Revocable Trust. The components of your estate plan will depend on the specifics of your situation. A St. Petersburg estate planning lawyer can advise on the documents necessary for your plan, and draft them properly.
Know the Professionals to Work With
It is critical to work with an estate planning lawyer when protecting your future. However, there are other professionals who can provide additional advice. These include a life insurance broker, an accountant, a banker, and a financial planner. You should also involve any physician you see on a regular basis in your estate planning goals. These professionals can help you prepare for any future crisis such as a family emergency, or an unforeseen event that may happen.
Protect Yourself from Future Crises
A crisis can happen in a second and it can change your entire life. An effective estate plan can provide protection for you if you have a medical condition or suffer from an accident that prevents you from paying your bills. Any one of these events can have a very negative impact on your life, but a proper estate plan will protect you by ensuring your needs are met in the manner you specified.
Choose Decision Makers You Trust
One of the most consequential aspects of any estate plan is the person or people who will act as your agent or decision maker in the event that you cannot make decisions for yourself. An effective estate plan will include the documents necessary to give these trusted individuals the legal authority to help in times of crisis.
Plan for Long-Term Care
Many people are unaware that they can include long-term care in their estate plan. Long-term care is often required after someone suffers a disability, or simply as a person gets older and needs regular care their family is unable to provide. An estate plan will give you the opportunity to determine what kind of care you would like, and if you would be able to afford it, so you are once again protected no matter what happens.
Our Estate Planning Lawyers in St. Petersburg Can Help You Prepare
If you have not created one yet, you need an estate plan that will protect you and your family now, and in the future. At Legacy Protection Lawyers, LLP, our St. Petersburg estate planning lawyers can provide the legal advice you need and make sure all documents are properly prepared so they provide the protection you need. Call us today at 727-471-5868 or contact us online to schedule a consultation.
Sources:
leg.state.fl.us/statutes/index.cfm?App_mode=Display_Statute&URL=0700-0799/0732/0732.html
leg.state.fl.us/statutes/index.cfm?App_mode=Display_Statute&URL=0700-0799/0736/0736.html