St. Petersburg Outside General Counsel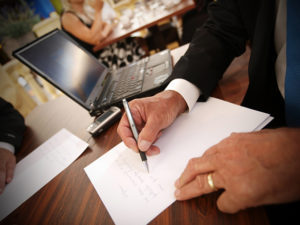 Legacy Protection Lawyers provides outside general counsel services by working closely with members of senior management, in-house attorneys and other outside counsel in a cost-efficient manner. Once we have been retained, we will get up to speed quickly and efficiently about your unique business to become a trusted advisor on important strategic legal matters. We will help establish a proactive preventative legal environment of compliance in an efficient and cost-effective manner to allow you to focus attention on running your business.
Our Outside General Counsel services include, among others:
General Corporate
With significant corporate experience, we bring a wealth of strategic legal insights and advice that will allow your business to not only comply with applicable laws and regulations, but allow you and your team to spend more time running your business!
Corporate Governance / Code of Ethics / Compliance Programs
Advising Board of Directors and Committees
Board and Shareholder Records, Minutes
Securities laws compliance
Executive Employment and Compensation Matters
Legal entity formation and maintenance
Shareholder Agreements
Voting Agreements
Confidentiality Agreement (Non-Disclosure Agreements)
Dissolutions and liquidations
Press Releases
Legal Audits
Corporate Financings
Software Licenses
Professional Services Agreements
Corporate Governance
We will use our significant governance experience to draft, review, file (if necessary with applicable state and federal agencies) and help implement effective governance policies and procedures.
Preparing board and committee agenda, meeting notices
Attending board and committee meetings and drafting minutes
Advising members of the board of directors, executives and employees regarding their respective rights and obligations
Drafting corporate governance documents, including indemnification agreements, by-laws, corporate governance guidelines, board committee charters,
Drafting and administering equity plans (e.g., stock options, restricted stock or performance units)
Business Entity Formation and Maintenance
We can help you make an informed decision on what type of legal entity to form that will best meet your business needs with respect to potential liability, tax, governance and operational issues.
Formation of a new business:

Corporations—A for-profit business owned by shareholders, including C Corporations and S Corporations
Limited liability company ("LLC")—A company in which individual members have limited liability for the actions of the company
Limited liability partnership ("LLP")—A partnership in which each partner is liable for his or her own acts but not those of the other partners
Sole proprietorship—A business owned by one person
Partnership—A business owned by two or more people; can include a general parntership ("GP"), a limited partnership ("LP") or a limited liability limited partnership ("LLLP")

State qualification filings
Annual meeting and compliance filings

Assistance in compliance with certain state filing requirements.
Assist in preparation of certain state's annual reports.
Periodic compliance check to identify possible issues and accuracy of corporate records.

Annual stockholder, member, board and committee meetings
Maintenance of business records
Mergers/acquisitions/dissolutions
Negotiating and Drafting Contracts
We have had decades of experience drafting, reviewing and negotiating contracts for small businesses and Fortune 500 companies—we will use that experience for your business's contractual needs.
Buy/Sell Agreements
Family business succession and transfer
Software/technology/license agreements
Customer/Partner/Vendor agreements
Professional services agreements
Financing agreements
Executive Employment/Compensation
We have significant experience in all aspects of executive employment, compensation and termination.
Offer letters, employment agreements, retention agreements, and severance agreements
Equity compensation plans (stock options, restricted stock, performance units, etc.)
Change of Control
Employee Matters
We have firsthand experience personally hiring dozens of employees, drafting offer letters, disciplinary matters (including terminations), and drafting and implementing employee policies and procedures.
General employment matters, including advice on hiring and termination decisions
Review and establish employment policies, standard employment contracts, confidentiality and non-compete agreements.
Employee handbooks
Business Risk Management/Corporate Compliance
Having worked in heavily regulated industries, we understand the importance of identifying, assessing, and mitigating various business and regulatory risks in an effort to ensure compliance with the less disruptive impact on your business.
Drafting Code of Conduct and Business Ethics policies and procedures (including employee hotlines, investigations, etc.)
Board of director, executive and employee training
Legal Review/Audit
Review of formational/organizational documents
Review of owner management and buy/sell agreements
Review of fundamental business relationships and major contracts
Review of client business operating procedures and general business/legal forms
Review of employee handbook/practices
Litigation Management
No business owner likes to get sued, but when litigation arises we are prepared to use our experience in dealing with litigation in representing our client as either plaintiff or defendant. We are not litigators, but we have significant experience in retaining and managing qualified litigators to handle litigation in a cost-effective means.)
Interview, retention and management of qualified litigators
Advise on risk management and the appropriate use of insurance
Negotiation and implementation of unique billing arrangements to reduce legal fees
Settlements and Releases
If you have business legal needs that are not reflected above, please let us know. We have additional significant corporate and small business legal experience that is not reflected above.