St. Petersburg Trust Planning Lawyer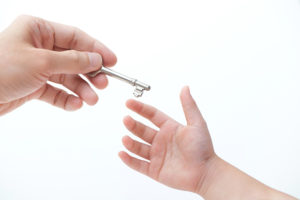 Proper trust planning can provide, in addition to many other benefits, the necessary asset protection to help preserve your legacy. A properly drafted and funded trust can avoid the unnecessary expenses and hassle of probate and can allow for the seamless transition of asset management without disruption to the beneficiaries, contact our St. Petersburg trust planning lawyers today.
Parents can't afford not to perform estate planning
We help parents by providing a legal way to ensure your children and your assets are protected if something were to happen to you. Choosing who will take care of your children and legally documenting your decisions is estate planning—it's your backup. If you have children, you need it…they need it!
Protecting your family assets by implementing trusts is not just for those with the wealth of Bill Gates—it's for everyone. Yet not all trusts are created equal. Your trust will include your family's values, goals and dreams. We have created a process so that when we meet with you, we learn about the things you value in life and the goals and dreams you have for your children—these things are then thoroughly integrated into your estate plan.
Special Needs Trust Planning
Planning is absolutely critical for parents with a child with special needs. At Legacy Protection Lawyers, we are passionate about helping families with special needs children plan ahead with an effective estate plan. A Special Needs Trust is a trust that can supplement the needs of a special needs beneficiary while allowing the beneficiary to maintain his or her governmental benefit eligibility, such as Supplemental Security Income (SSI) and Medicaid.
Parents with a special needs child have many questions about government assistance, where to turn to for help, what happens when your child turns 18, where your child is going to live as an adult, who will take care of your child if you can't, and so forth. We are here to help you navigate through those issues.
A Special Needs Trust can also be created for elderly parents (or other loved ones) who need financial assistance from children or others to live in the comfort of their own homes. However, it is important to structure such financial assistance in a way that does not prevent parents from qualifying for certain governmental benefits.