4 Mistakes Personal Representatives Should Avoid When Probating an Estate in Florida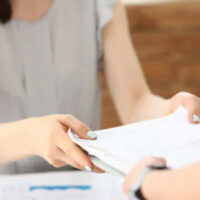 Being a personal representative, also known as the executor of an estate, is a major undertaking. If you were appointed as a personal representative (also called an Executor) of someone's estate, you must clearly understand your rights, duties, and responsibilities to perform this job properly.
Although serving as someone's Personal Representative can be a privilege, its important to understand that it is also a job that requires work and attention.  Below are the four most common mistakes personal representatives of an estate make when probating an estate in Florida.
Not hiring an attorney right away
Florida has strict rules that govern the procedures in all probate proceedings. One of them is the requirement to file an original will with the appropriate court within 10 days of the decedent's death.  Moreover, each county within the State of Florida has their own filing requirements.  In addition to that, each judge within each county has his or her own procedural requirements. It is important to know all of this before you make your initial probate filing.
When you are appointed to serve as a personal representative of an estate, you assume a fiduciary duty to act in good faith and in the best interest of the estate. Failing to adhere to all requirements and procedural rules can expose you to personal liability.
For this reason, it is best to hire an experienced attorney to ensure that you perform your duties properly and on time. A skilled lawyer will help you avoid mistakes while probating an estate.
Not identifying and securing the estate's assets
After the decedent's death, one of the first things you will have to do as personal representative is identify all assets of the estate and secure them as soon as possible.  By failing to do so in a timely manner, you are exposing yourself to personal liability and could be held responsible for the financial losses incurred by the estate.
A common mistake many personal representatives make is not doing anything about the assets named in the decedent's will to go to specified beneficiaries. As an executor of the estate, you must secure all assets until the time is right to distribute them to the beneficiaries.
Failing to pay claims made against the estate's assets
If the decedent had any debts, the creditors might be able to make claims against the estate to get paid. One of the duties of a personal representative is overseeing the payment of claims, and notifying any reasonably ascertainable creditors about the administration.
Florida law has specific requirements governing the payment of claims made against an estate. The personal representative must comply with those rules to make sure that creditors are paid timely and in a particular order.
Not communicating with the beneficiaries
While you are not required to inform the beneficiaries of your every action when probating an estate, they do have the right to know what's going on in the process.  Thus, ignoring the beneficiaries is a big mistake that could get you removed for failure to properly communicate with the beneficiaries. If you are represented by a skilled attorney, he or she will handle all communications with the beneficiaries and help throughout the probate process.
Schedule a consultation with our estate planning attorneys at Legacy Protection Lawyers, LLP to discuss your case. Call 727-471-5868 for a case evaluation.