4 Mistakes to Avoid in Estate Planning During the Coronavirus Pandemic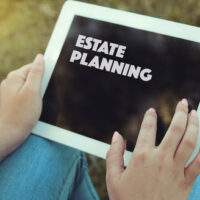 As doctors urge Americans to establish their estate plans amid the coronavirus pandemic, an increasing number of people are taking this advice seriously.  During these times of uncertainty, Americans are working with their families to decide what is best for them. Some are updating their current plans and others are establishing a plan for the first time.
As thousands of Floridians hurry to update their estate plans amid the coronavirus crisis, mistakes are bound to happen when trying to develop an estate plan hurriedly.
Estate Planning During the Coronavirus Pandemic: Avoid These 4 Mistakes
Not Hiring a Lawyer
When developing an estate plan, a Last Will and Testament is not enough to address your wishes regarding your property and family amid the COVID-19 pandemic. When it comes to estate planning during these unprecedented times, you should consider including Advance Directives as part of your plan. For this reason, hiring a lawyer is a critical step because you need a knowledgeable professional to develop a comprehensive estate plan based on your specific circumstances and needs.
Not Updating Your Estate Plan
While estate plans do not have an expiration date, they do become outdated over time. Your wishes may have changed or some major life events may have occurred, which requires you to update your estate plan to coincide with your current desires. It is critical to have an up-to-date estate plan in the event of your illness or incapacity.
Not Planning for Your Beneficiary's Death
As the COVID-19 pandemic reminded everyone of their mortality, you should also consider the unlikely event that your named beneficiaries may predecease you. For this reason, it may be a good idea to choose successor beneficiaries to ensure that your assets are distributed as you would desire in the event of a beneficiaries' death. Talking to your loved ones about estate planning is always tough, but doing so is critical.
Appointing the Wrong People
With estate planning comes the responsibility to select the right people who would make financial and medical decisions on your behalf should you become incapacitated. If it has been years since you chose your decision-makers, you may want to review your estate planning documents to make sure that you appointed the right people.
The coronavirus crisis reminded many people of their mortality and the need to have an up-to-date estate plan. Seek legal help from our St. Petersburg estate planning attorneys at Legacy Protection Lawyers, LLP, to create an estate plan without making mistakes at 727-471-5868.
Resource:
cnbc.com/2020/04/27/as-coronavirus-continues-doctors-urge-consumers-to-get-living-will.html
https://www.legacyprotectionlawyers.com/naming-more-than-one-personal-representative-in-your-florida-will/