4 Reasons Why You Should Avoid the Probate Process in Florida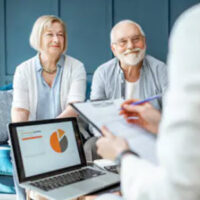 After your death, your surviving loved ones will determine if there are assets of yours that need to go through probate.   Probate is a court-supervised process where a Personal Representative is appointed by the Court, and your assets are distributed to your creditors and surviving heirs.  Probate is very easy to avoid if you have a plan in place.
Many people talk about "avoiding probate", but why do we want to avoid it? Probate is not necessarily a bad thing, but there are many benefits of avoiding probate in Florida.  By speaking with a skilled St. Petersburg estate planning attorney, you will be able to determine the best way for assets to be distributed after your death without going through a formal and time-consuming probate proceeding.
Reasons to Avoid Probate in Florida
When you die, your assets and debts must be assessed no matter which process you take. By planning, you will be able to assess those debts and assets without needing to probate anything.  Overall, there are four main reasons why you should avoid the probate process to ensure the most favorable outcome possible:
Privacy. Probate is a legal process that requires filings in a public court record that anyone can view either online or in person. Many individuals do not like the idea that their nosey friends and family can see to whom and how much they left behind.
Control. Since the probate process is regulated by court proceedings, your personal representative will have to request court permission to administer certain assets, such as your real property. Many potential buyers are hesitant to purchase homes that are going through probate because it can take months before the court will grant the personal representative permission to sell the real property.  If you want your agents to have more flexibility and control after your death, it is best to have things administered outside of a probate administration.
Cost. Probate costs are usually inexpensive, but the legal fees and personal representative compensation adds up very quickly. Those fees are set by statute and generally become quite costly. Typically, the larger or more complex the estate, the greater the probate fees.
Time. Most formal probate administrations take anywhere from 8 months to a year to complete. If there are any illiquid assets, it can easily take longer than a year.
How to Avoid the Probate Process in Florida?
While it may not always be possible to avoid the probate process, there are things you can do to circumvent those proceedings. These things include:
Drafting a trust. You can avoid the probate process by creating a trust to hold your assets. Because assets are in the name of your trust and not your individual name at the time of your death, a probate may not be necessary.
Designating a beneficiary. In Florida, many IRAs, life insurance, and similar accounts allow you to designate a beneficiary. The designated beneficiary will obtain access to the funds held in your accounts upon your death by submitting a Death Certificate.  This avoids probate and is a quick and easy way to transfer assets after death.
Changing real estate ownership. You can include your heir's name in the deed to your real estate to ensure that the named heir becomes the owner of the property without having to go through the probate process. Before signing a quitclaim, be sure to speak to an attorney about this because there may be consequences to adding a joint owner incorrectly to your real estate ownership.
Let our experienced estate planning lawyers in St. Petersburg help you avoid probate by helping you draft an estate plan that reflects your intentions. Contact Legacy Protection Lawyers, LLP at 727-471-5868 for a consultation.
https://www.legacyprotectionlawyers.com/spendthrift-trust-what-is-it-and-what-are-the-benefits/