5 Reasons Why You Need a Probate Lawyer in Florida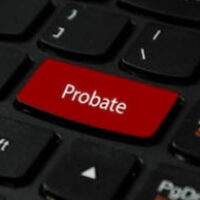 Probate is the court-supervised process by which a decedent's estate is administered to transfer title to property.  Many families are often overwhelmed by the tasks that need to be completed after someone dies.  However, some take the risk of doing everything themselves, which can often lead to more issues down the road.  For this reason, many families turn to probate lawyers to help navigate an estate administration and avoid any potential issues within the probate.
But do you actually need a probate lawyer in Florida? Unless the estate is very small, or there are no disputes in the estate, you have to hire an attorney to assist you through the formal administration probate process.
Reasons Why You Need to Hire a Florida Probate Attorney
Regardless of the type of administration, there are at least five reasons why you need a probate lawyer in Florida.
Preparing Legal Documents
Whether its a large or small estate, legal pleadings must be prepared for the Court throughout the entire duration of the probate administration.  Not only are routine court filings necessary, but you need to make sure you have all the correct forms completed for submission to the IRS.  There may also be complex assets in the estate, such as real property or a business, which requires extra attention and filings.  A knowledgeable probate attorney will make sure you have the correct documents prepared to convey title of property to the heirs of the estate.
Preventing Claims Against the Estate
When an estate is opened through probate, there may be family members who try to make claims against the estate, such as a Family Allowance or the Spousal Elective Share.  Family members can even try to set aside a Last Will and Testament if they were not listed as a beneficiary under said Will.  An experienced probate lawyer can reduce the filing of claims from others by maintaining a timely probate administration for you.
Addressing Any Disputes Among the Heirs
A lawyer can help mitigate any issues or disputes that may arise among family members.  If you are the Personal Representative, a lawyer can help you anticipate potential claims that may be filed against the estate.  If you are the beneficiary, a lawyer can represent you individually and advocate for you in the probate administration.  Sometimes it is helpful to have the lawyer represent the beneficiary and monitor the actions within the probate administration to ensure timely filings and proper actions.
Interpreting the Will
Wills are complex legal documents that should be prepared by an attorney and deposited with the Court after death.  The Will must be admitted to probate if a probate administration is necessary.  It is important that the Personal Representative properly interpret the terms of the Will; otherwise, the Personal Representative may be personally liable for incorrect distributions to heirs.
Moreover, Florida is the home to many snowbirds.  Many retirees move to Florida and fail to update their estate plans. In that case, the Court may require additional documents be filed with the Court to probate that individual's Last Will and Testament.
Managing the Creditors
No matter the size of the estate, creditors can be one of the biggest concerns.  Creditors receive higher priority than beneficiaries in Florida.  It is important to determine the full extent of creditors after someone dies.  In a formal administration, there is a 3-month creditor period where all creditors must be noticed of the probate administration, and they have that 3-month window within which to file a claim.  If no claim is filed, then all creditors are barred.  Sometimes, it is difficult to determine who is a creditor and when/if to pay a particular creditor's claim.
In a probate administration, you should hire a St. Petersburg probate attorney to manage the estate for you and prevent any probate issues from occurring. Consult with Legacy Protection Lawyers, LLP at 727-471-5868 today.
https://www.legacyprotectionlawyers.com/how-an-attorney-can-help-with-the-probate-process/