5 Ways The Lack Of Privacy In Probate Can Hurt Your Heirs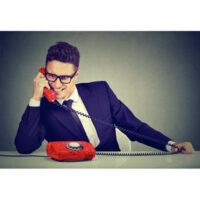 There are many reasons people create an estate plan that will help their heirs avoid the probate process. Some want to make sure their beneficiaries receive their inheritance faster, while others want to protect their loved ones from the cost. One reason to avoid probate that is often overlooked is to keep matters concerning the estate private. When things do not remain confidential, it can hurt your heirs in the following five ways.
Unsolicited Advertising 
Many companies research and create or purchase probate leads. These leads are essentially a listing of people who are about to receive a large inheritance. The listings are created by researching cases currently going through probate in any given state or county. Companies then use these listings to advertise to beneficiaries in order to sell them a car, housecleaning, estate liquidators, movers, and more. This unsolicited advertising is not only annoying, but it also comes at a very emotionally challenging time.
Real Estate Purchasers 
For real estate brokers, probate leads are particularly alluring. It is not against the law, or even technically dishonest, for real estate brokers to contact your beneficiaries or personal representative. However, people who inherit property after a loved one's passing are particularly vulnerable. If beneficiaries live far away, they may not understand the market conditions in the location of the home. They are also grieving, which can make it challenging to make important decisions. All of these factors can result in the home being sold for less than what it is worth.
Offers for Cash Advances 
Probate can take a very long time. In Florida, it takes at least between six months and one year, and that is if complications do not arise. It can take months, or even years, before heirs receive their inheritance. Cash advance companies know this, and they also know that heirs are often relying on their inheritance. They take advantage of this and contact beneficiaries, offering them a cash advance on a portion of their inheritance. Once probate is complete, the cash advance company then takes the entire inheritance and sometimes even an additional fee.
Opportunities for Disgruntled Relatives 
There are times when relatives can challenge a will or otherwise contest an estate. Probate makes this easier for them to do because they can obtain information that makes it easier for them to proceed with their challenge. Defending these challenges takes more time and so will result in additional delays. It also takes money from the estate, so there is ultimately less for your heirs.
Our Probate and Trust Administration Lawyers in St. Petersburg Can Help 
At Legacy Protection Lawyers, our St. Petersburg probate and trust administration lawyers can help. Our seasoned attorneys can advise on the strategies that can help keep your estate out of probate, such as establishing a trust, to protect your family's privacy. Call us now at 727-471-5868 or connect with us online to schedule a free consultation and to learn more about how we can help.
Source:
leg.state.fl.us/statutes/index.cfm?App_mode=Display_Statute&URL=0700-0799/0732/0732.html