Are Out-of-State Wills Valid in Florida?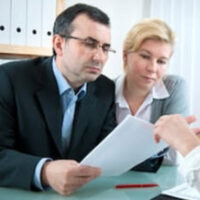 If you are considering moving to Florida, or have already moved to the Sunshine State, you may be concerned about the validity of your out-of-state Will.   If you are a new resident of Florida, is your previous Will created in another state still valid?
In Florida, any out-of-state Will is valid as long as it complies with the law of the state in which the Will was executed.  Thus, if your Will was valid and enforceable in your previous domicile state, it will most likely be valid in Florida, too.
However, not all out-of-state Wills are valid under Florida law. Florida does not consider holographic or oral Wills valid. For example, California deems holographic Wills valid, which is a handwritten Will not witnessed or notarized.  Even though this Will is valid in California, it is not a valid Will if you become a resident of Florida.  Therefore, it is important to understand all the nuances of your Will because of the differences between state laws.
Potential Problems with Your Out-of-State Will in Florida 
Florida law may not interpret your Will the same way as another state. For this reason, it is critical to consult with a Florida estate planning attorney to review your out-of-state Will and determine which parts of the Will need to be redrafted.
Moreover, Florida requires a self-proving affidavit for a Will to be admitted to Probate.  If there is no self-proving affidavit attached to the Will, then one of the witnesses to the Will must submit an Oath to the Court.  Even if the Will is considered valid, tracking down a witness can add extra time and expense to an Estate administration.
Your Personal Representative Is Not Related to You or Is Not a Florida Resident 
Under Florida law, the testator's personal representative must be a blood relative, the spouse of a blood relative, or if a non-blood relative, then he or she must be a resident of Florida.   Not only must your Personal Representative be eligible under Florida law by relationship or domicile, but they also cannot be a convicted felon, or mentally or physically unable to perform the duties (in other words, do you have the time commitment available!).
If the personal representative in your Will is not related to you or does not live in Florida, your out-of-state Will may still be valid, but the person you've selected to serve as the administrator of your estate is ineligible.
If you are concerned about the validity of your out-of-state Will in Florida, schedule a consultation with our St. Petersburg estate planning lawyers at Legacy Protection Lawyers, LLP. Call us at 727-471-5868 to determine whether you need to make any changes to your Will to ensure its validity in Florida.
https://www.legacyprotectionlawyers.com/pour-over-will-in-florida-what-is-it-and-what-are-the-benefits/