Asset Protection as Part of your Estate Planning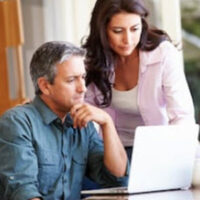 When it comes to estate planning, most people believe it is primarily about who gets what when you pass away. However, a very important part of your estate plan should include how to protect the hard-earned assets you have accumulated during your lifetime. If you wait until you're facing a crisis, it's often too late. Start now and make sure you have everything protected before you encounter problems. There are several ways you can protect your assets, which is why it's recommended to speak with a knowledgeable St. Petersburg asset protection lawyer who can help. At Legacy Protection Lawyers, LLP, we routinely help clients in the Tampa Bay area with their estate plans and asset protection needs.
What Does Asset Protection Mean?
Asset protection involves keeping your property and other assets safe from someone who wins a judgment against you.  For example, someone might file a lawsuit against you for an act of negligence that is not entirely covered by your insurance. The successful party might decide to pursue your personal assets as a way to cover the remainder of the judgment.
One reason you shouldn't start working on protecting your assets when you are facing potential creditors is because there are laws that keep people from doing just that. Judgment creditors have rights which means you cannot move assets in an attempt to defraud or delay the inevitable.
Having the necessary liability insurance coverage can go a long way in helping protect your assets as well. If you own multiple properties and have a business, you want to ensure you have high limits on your auto insurance liability coverage. You'll likely want to consider an umbrella policy that covers you for additional liability above your underlying policies. Paying a few hundred dollars of months in premiums is often the safer bet in case you do get sued.
Asset Protection Tools
Some of the recommendations we have for clients in order to protect their assets include premarital agreements, family limited partnerships, and LLCs. Premarital agreements can be used to keep your separate property protected in the event of a divorce or death. This is an especially popular option for people who are entering a second or third marriage and have children from a previous relationship.
Family limited partnerships ("FLP") are often beneficial to those who run a family business and want to ensure it stays in the family. The FLP is a tool that can assist with generational ownership transfer. Older generations would act as general partners while younger ones are limited partners. This allows you to own important property without the potential risk of capital gains.
A Limited Liability Company ("LLC") is a popular structure for owners who are looking to separate themselves from their assets. LLCs offer limited liability protection provided you do not commingle your personal and business funds or commit an act that would negate the liability protection of an LLC.
Contact a Florida Estate Planning Attorney
If you need assistance with your estate plans in Florida, and how to properly protect your assets, contact Legacy Protection Lawyers, LLP today to schedule a consultation.
https://www.legacyprotectionlawyers.com/why-you-need-a-florida-premarital-agreement-as-part-of-your-estate-plan/