Assigning A Trustee For A Loved One's Special Needs Trust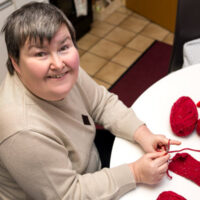 If you are caring for a loved one with special needs, you may worry about what will happen to them if you are no longer able to provide their necessary care. The decision of who will take care of their health, living, and financial needs is a very serious one. Fortunately, there are tools available that can be added to your estate plan that can address these concerns. Below, our St. Petersburg trust planning lawyer outlines what these are.
Using a Supplemental Needs Trust
One of the most important estate planning tools you should use is a Special Needs Trust, also known as a Supplemental Needs Trust. This specific type of trust is a legal document intended to provide financial support to an individual with special needs without interfering with their eligibility status for certain government benefits, such as Medicaid or Supplemental Security Income.
A Special Needs Trust can also hold property for the benefit of an individual with special needs without giving them control over it, if they do not have the legal capacity to manage their own affairs. If the grantor, which is the legal term for the person who created the trust, passes away, a Special Needs Trust will be managed by the successor trustee of the trust, so the special needs beneficiary will continue to benefit from the trust even after the grantor is gone. When choosing a trustee for a Special Needs Trust, it is important to assign someone who has the necessary skills to manage it.
Choosing a Trustee for a Special Needs Trust
Assets held within trusts typically grow over time, so it is usually recommended that you choose a trustee who has financial knowledge that will allow them to properly manage the trust. Some of the most important factors to consider when choosing a trustee for a Special Needs Trust include:
Does the individual have a thorough knowledge and understanding of the special needs beneficiary, as well as the beneficiary's unique needs and situation?
Does the potential trustee have the ability to encourage communication between the beneficiary, service providers, and caregivers?
Will the individual be able to hire and regularly monitor service providers?
Can the individual help secure medical care, housing, and pay the bills?
Does the individual know the government benefits the beneficiary is receiving, as well as the importance and purpose of them?
In addition to having a comprehensive knowledge of the financial responsibilities involved, any trustee should also have certain technical expertise as well. They should have a thorough understanding of the trust, wisely manage the investment assets within it, set up accounts for the management of assets, and conduct regular inventories of the assets within a trust. It is important to note that a trustee does not have to be a family member or friend. Independent professionals and financial institutions can serve as the trustee of a Special Needs Trust.
Our Trust Planning Lawyers in St. Petersburg Can Help Protect Your Family
If you care for someone with special needs, you need sound legal advice. At Legacy Protection Lawyers, LLP, our St. Petersburg trust planning lawyers can provide it and help you include important elements in your estate plan that will provide the necessary protection. Call us now at 727-471-5868 or contact us online to schedule a consultation.
Source:
leg.state.fl.us/statutes/index.cfm?App_mode=Display_Statute&URL=0700-0799/0736/0736.html