Attorney Nicole Bell is Accepted into Leadership St. Pete's Class of 2019!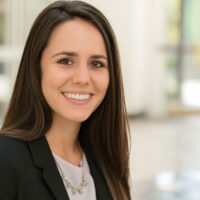 Please help us congratulate our very own
Attorney Nicole Bell
with her recent acceptance into
Leadership St. Pete's Class of 2019!
About the Leadership St. Pete® Program
As one of the oldest leadership programs in America and a division of the St. Petersburg Area Chamber of Commerce, Leadership St. Pete® seeks to identify, recruit and develop leaders who represent the diversity of our local community. Through a dynamic, intensive, interactive, six-month experience, Leadership St. Pete is customized to provide a curriculum that enhances community acumen to develop the future leaders who will assume roles in the Chamber and other community organizations.
Leadership St. Pete challenges its members to look at the problems and decision-making processes in our community, state and nation. There is interaction among class members and face-to-face contact with community leaders that will stimulate creative thinking and help identify ways class members can become more involved in our community. Each participant will assist in planning a seminar in collaboration with his or her fellow team members and will complete a large class project that benefits a local nonprofit organization.