Avoid Potential Financial Disaster by Having an Estate Plan in Florida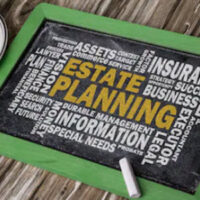 Most people think about putting together an estate plan, but they don't always follow through with it. If you've been thinking about starting your estate plan, it's important to start the process sooner rather than later. Having a comprehensive estate plan is not just about what happens to your assets when you pass away. It's also about preparing for incapacity and asset protection while you be a wasteful use of your assets.
Estate planning doesn't have to be overwhelming or scary — not when you retain an experienced estate planning attorney. A knowledgeable attorney can explain the process and help you put a plan in place that works for your long-term goals, protects the assets you have, and ensures your wishes will be carried out upon your death. At Legacy Protection Lawyers, LLP, we routinely assist clients with all of their estate planning needs.
Start by Setting up a Will or Trust
If a will-based plan suits your needs, you need to make sure you follow the legal formalities of a valid Will so it will stand up in court upon your death. In many cases, a trust is the more attractive  option because assets pass to your beneficiaries outside the probate system. Some people think they do not need a will or trust because they don't have substantial assets.  However, it's important that you speak to an attorney because there may be other planning tools available to accomplish your specific goals.
It's important that your trust or will match other beneficiary designations you have on your accounts. For example, insurance policies and retirement accounts are assets that typically pass outside of a will or probate as they have named beneficiaries. If you inadvertently leave one of these assets to someone else in your will, it can have unintended consequences. This can lead to family arguments, added legal expenses, and more.
Update Your Beneficiary Designations
Be sure to periodically check your beneficiary designations on all of your accounts. As life changes occur, such as a marriage, divorce, birth of a child, you will want to make sure the right beneficiary is listed. Is your beneficiary a minor, or someone with special needs?  It's important to consider various factors when naming your beneficiary, but also, routinely checking it to ensure the correct beneficiary is listed. If not, your family could be struggling to cover funeral and burial expenses, mortgage payments,  bills, etc.
Have a Healthcare Surrogate/Proxy Designation and Living Will
Do you have a plan in place in the event you become disabled or incapacitated and can no longer take care of yourself? Your attorney will go over documents that you should have prepared that can designate someone to make important healthcare decisions on your behalf.
You can also have your wishes on life saving measures documented in your estate plan through a Living Will. Do you want life saving measures taken if your heart stops? Would you want to be put on a ventilator or have a feeding tube if you are in a persistent vegetative state or terminal condition? It's important to make these decisions now while you are still healthy,, or more so, make these decision now so your healthcare surrogate doesn't have to make them for you.
Contact a Florida Estate Planning Attorney
If you need assistance with your Florida estate plan, contact the St. Petersburg estate planning attorneys at Legacy Protection Lawyers, LLP today to schedule an initial consultation.
https://www.legacyprotectionlawyers.com/4-ways-to-reduce-conflict-with-your-st-petersburg-estate-plan/