Busting Common Myths About Estate Planning In Florida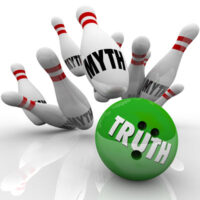 Many people know how important estate planning is for the future of themselves and their families. However, there are many misconceptions surrounding the process, the tools available, and who needs it. Below, our St. Petersburg estate planning lawyer outlines the biggest myths surrounding the process, and the truth behind them.
Estate Planning is Not Necessary for Small Estates 
People often make the mistake of thinking that if they do not have a very large estate, they do not have to create an estate plan for it. Truthfully, anyone who has a home, bank account, jewelry, furniture, vehicle, or life insurance policy needs to have an estate plan in place. An estate plan will make sure that the beneficiaries you choose will receive these assets after you pass away.
Young People Do Not Need an Estate Plan 
It is easy to see why elderly people need an estate plan. They are at a time in their life when it is more natural to start planning for when they pass away. Due to this, many people believe that young people do not need an estate plan. Sadly, accidents do happen and when a younger person passes away or becomes incapacitated, it is just as important that they have the protection of an estate plan. This is particularly true when a younger person has a spouse or child.
Spouses Receive All Assets After a Death 
Many people think they do not need an estate plan because they want their spouse to receive all of their assets anyway. Under Florida's intestate laws, there are scenarios where spouses do not automatically inherit all property after their partner passes away. If you do not own all of your assets jointly with your spouse, then depending upon your individual situation, you may have assets that do not pass to your spouse upon your death if you do not have a will.
One Person Can Distribute All Assets 
Leaving all assets to one person who is then responsible for distributing them to different beneficiaries sometimes seems like a good way to simplify an estate plan. This is a big mistake. You need to outline the specific beneficiaries you would like to receive certain property within your estate plan. If you leave all property to just one person, they have no legal duty to distribute the assets according to your wishes. If they choose not to, your other loved ones will have no legal recourse to obtain the assets you intended for them to receive and that person trusted to distribute your assets can keep them for their own use.
Individuals Do Not Need an Estate Planning Lawyer in St. Petersburg 
With so many DIY forms and templates out there, it is easy to assume that you do not need the help of a St. Petersburg estate planning lawyer. Unfortunately, without an attorney, you and your loved ones may not have all the protection you think you do. At Legacy Protection Lawyers, LLP, our seasoned attorneys can advise on the tools you need to include in your plan so you and your family are protected in the future. Call us now at 727-471-5868 or contact us online to schedule a free consultation and to speak to one of our knowledgeable attorneys.
Sources:
leg.state.fl.us/statutes/index.cfm?App_mode=Display_Statute&URL=0700-0799/0732/0732.html
leg.state.fl.us/statutes/index.cfm?App_mode=Display_Statute&URL=0700-0799/0736/0736.html