Can Your Health Care Surrogate Demand Your Doctors Provide Treatment Against Their Own Medical Judgment?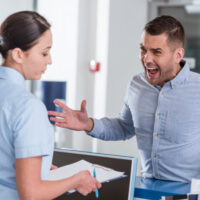 In 1990, the Florida Supreme Court issued a decision, In re Guardianship of Browning, which established the constitutional right of privacy extended to a person's decision to "refuse medical treatment regardless of his or medical condition." The Browning court specifically held that the guardian of an adult patient who was legally incompetent and suffered from an "incurable, but not terminal condition" could exercise the patient's right to refuse a feeding tube. In this case, the patient had also signed a written declaration when they were still legally competent stating they did not wish to receive any "life-prolonging procedures" in the event they had an incurable condition.
Florida Courts Reject Family's Request to Compel Mayo Clinic to Administer Unapproved COVID-19 Treatment
During the COVID-19 pandemic, many families have found themselves in the position of having to withdraw life-sustaining care on behalf of family members with no reasonable hope of survival. But there have also been a number of lawsuits arising from a slightly different scenario: Family members who insist a terminal COVID patient be given treatment that doctors consider medically unsound and dangerous.
The Florida First District Court of Appeal recently addressed such a case. In Pisano v. Mayo Clinic Florida, a COVID patient was admitted to the Mayo Clinic in Jacksonville last December. Within a week, the patient was in a medically induced coma and placed on a ventilator in the intensive care unit. Mayo doctors determined the patient's chance of survival was less than 5 percent.
Not satisfied with this diagnosis, the patient's wife and son–who were also his attorneys-in-fact to make health care decisions, demanded the Mayo Clinic administer an alternative course of treatment proposed by an outside doctor. This proposed course included a number of vitamins and drugs including ivermectin, which is used to treat certain parasitic and skin conditions. Ivermectin is not, however, approved by the FDA for use as a COVID-19 treatment and in fact the agency has issued a warning against such usage.
The Mayo Clinic refused to administer the proposed treatment, citing the FDA's guidance and internal clinic policies. The attorneys-in-fact then filed a lawsuit in Florida circuit court, asking a judge to order the clinic to provide the ivermectin-based treatment. The petitioners cited Florida's probate rules governing "expedited judicial intervention concerning medical treatment procedures" as authority for their request.
The judge denied the petition and the First District affirmed. As the appellate court explained, the probate rule was adopted in direct response to the Florida Supreme Court's Browning decision. But that case "does not, and cannot, create a substantive right upon which a patient may base such a petition." More to the point, the Court said there was nothing in Florida law that required a doctor or medical clinic to provide a certain course of treatment to a patient "against their medical judgment or perceived ethics."
Speak with a Florida Estate Planning Attorney Today
End-of-life health care decisions almost always present a difficult situation for everyone involved. That is why it is important to make your own wishes known before the need arises. If you need advice from a qualified St. Petersburg advance directive lawyer, contact Legacy Protection Lawyers, LLP, today to schedule an initial consultation.
Source:
scholar.google.com/scholar_case?case=6259272482988592321