Common Mistakes Made In DIY Wills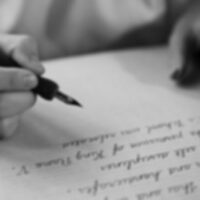 Most people in Florida should have a will. People sometimes want to save on legal fees when drafting their will and so, they find a way to do it themselves. A quick search online will provide you with many different forms available that seem fairly straightforward and easy to fill out. However, there are many mistakes that can be made when filling out these forms and they could even deem the will null and void. Below are the most common mistakes made with do-it-yourself wills, and how to avoid them.
Improper Execution of the Will
The language contained within a will is important, but ensuring proper execution of the will is just as significant. When creating a will, you must sign the document, witnesses must sign it, and it must be notarized. All of this must occur at certain times. For example, if you sign the will and then go get it notarized, the document will likely be declared void because you must provide your signature in front of a notary. Failing to sign the will in front of a notary may leave it open to be challenged in probate court once you have passed.
Handwriting Your Will
It is a misconception that you can scribble your last wishes on the back of a napkin and it will be considered valid. Handwritten wills are known as holographic wills and while they are legal in other states, Florida does not recognize them. If you handwrite your will, your final wishes will not be upheld, even if you sign it.
Including Provisions for the Sale of Your Home
After you pass away, your estate must pass through probate. During this process, creditors can come forward and make claims to the estate. For example, if you owed a creditor $5,000 when you passed away, the creditor can file a claim against the estate to recover the debt.
Creditors cannot file a claim against your home. However, too many people stipulate in their will that their home is to be sold and the proceeds divided equally among their children. This is a very big mistake because once the home is sold, the proceeds become part of the estate and leave them open to creditor claims.
Leaving the Home to Children of a Previous Marriage
If you have a spouse and you do not have children with them, but you have kids from a previous relationship, you may want to leave the home to them. You may include a provision in your will stating this wish. Under Florida probate law, though, your spouse has an automatic interest in the home. Regardless of what you outlined in your will, your spouse will receive a life estate in the home, or they can take a 50 percent interest in the property.
Our Probate Lawyer in St. Petersburg Will Ensure No Mistakes are Made
There are many mistakes you can make when drafting a will yourself. At Legacy Protection Lawyers, LLP, our St. Petersburg probate attorney will draft a will for you properly and ensure it provides the protection you want for your family. Call us now at 727-471-5868 or reach out to us online to schedule a consultation and to learn more about how we can help.
Sources:
leg.state.fl.us/statutes/index.cfm?App_mode=Display_Statute&URL=0700-0799/0732/0732.html
leg.state.fl.us/statutes/index.cfm?App_mode=Display_Statute&URL=0700-0799/0733/0733ContentsIndex.html