Common Myths and Misconceptions about Probate Administration in Florida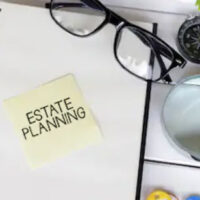 It's understandable that most people don't want to know much about probate. Let's face it, who wants to focus on topics that deal with your death? However, estate planning and probate basics are important to understand. You should be prepared, especially when other people are depending on you. If you are unprepared, it can leave your loved ones in a lurch. This is why it's important to speak with a skilled St. Petersburg estate planning attorney to ensure you have a comprehensive estate plan in place.
Not everything you have heard about wills and probate is true. Here are some common myths and misconceptions about probate administration in Florida.
Creating a Will Means No Probate
Unfortunately, this is not true. A will helps make probate a lot easier, and will also provide a clear picture of how you want your estate distributed. However, it does not erase the need for probate. The only way to avoid probate is to have your assets placed in a trust, titled in joint name with rights of survivorship, or held in an account that permit beneficiary designation. Even then, unless you meet with a knowledgeable estate planning attorney, some of your assets may still require probate.
No Will Means the Government Gets Everything
Another misconception about estate planning is that if you fail to prepare a will that the government will take all your property. Instead, each state has laws that discusses how to handle the assets of someone who dies without a will, which is formally known as intestacy. These laws cover a complex hierarchy for distribution. Without a will, there is a chance that someone you didn't want to get something will wind up with an asset you wouldn't have chosen had you prepared a will. For most people, there is no reason to be concerned that your assets will go to the State of Florida. 
Probate Can Take Years to Resolve
There is no denying that probate can take a fair amount of time to resolve, but there is no hard timeline on when that will happen. Some estates can be finalized within a few months. In select cases, the probate may take longer due to unique circumstances like someone contesting the will, the need to file a Federal estate tax return, or there are significant properties that need to be valued and subsequently liquidated.
Debts Are Wiped Out Upon Death
Many debts will survive a debtor's death and must be satisfied during probate. Settling these debts takes priority over distributions to beneficiaries under your will. This means beneficiaries could be impacted in some ways. This is not the same as being personally liable for a decedent's debts after his or her death. Be wary of creditors who try to push you to resolve a deceased family member's outstanding debt yourself. There may be some limited situations where you could be liable, like if you cosigned for a loan. Either way, don't personally pay debts without speaking with a Florida probate attorney first.
Contact a Florida Estate Planning and Probate Attorney Today
If you want to draft a will and set up an estate plan, let a skilled attorney help. Contact Legacy Protection Lawyers, LLP today to schedule an initial consultation. Let one of our skilled St. Petersburg estate planning attorneys assist with all your estate planning and probate needs.
https://www.legacyprotectionlawyers.com/what-you-need-to-know-about-estate-tax-in-florida/