Coronavirus (COVID-19): Estate Planning During the Pandemic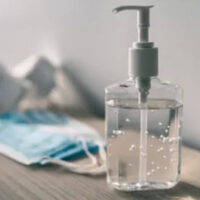 The death toll from the COVID-disease topped over 15,000 globally, including over 400 deaths in the U.S.  As of March 22, 2020, there were more than 32,000 confirmed cases of the virus in all states across the nation.
The coronavirus has disrupted our daily lives, halted business operations, and clogged the arteries of global trade. As the planet continues to cope with the deadly virus, it is no longer a problem we can ignore.
Estate Planning and the Coronavirus Disease (COVID-19)
Coronavirus is spreading at an alarming rate, while elderly adults and people with underlying medical conditions (e.g., diabetes, respiratory problems, heart disease, obesity, cancer, etc.) are at heightened risk for contracting COVID-19.
Adults, especially those over age 65, are thinking more about their mortality during this time in our lives, and estate planning is now at the forefront of people's minds.  There are many things to consider and review to ensure that your estate plan reflects your wishes during the coronavirus pandemic.
Preparing Your Estate Plan During the Coronavirus Pandemic
During times of uncertainty, it is critical to review and update your estate planning documents.
Is Your Will and Trust Up to Date?
During the COVID-19 pandemic, you may want to review your Will and/or Trust to make sure that the document is (a) up to date, (b) valid, and (c) it reflects your current wishes. In Florida, a Will and Trust is valid only if it was signed by the testator (you) in front of two attesting witnesses.  You may have recently moved and your document is compliant with the previous state in which you resided, but maybe not in Florida.  Last, there may be changes in your life and your previous plan no longer reflects your current desires.
When reviewing your Will or Trust, ask yourself these questions:
Do I need to update my beneficiaries?
How do I want my beneficiaries to receive their inheritance?
Who is the administrator (or executor) of my estate?
Do I want them to receive the property outright or in trust?
Have I funded my trust with assets to avoid probate litigation?
Update Your Beneficiary Designations
Another probate avoidance tool is beneficiary designations.  Without a beneficiary designation, your individually-owned assets may pass through the probate process. Things may have changed since the date you last added beneficiaries to your accounts.
If you have beneficiary designations, your beneficiary will receive the funds from your accounts outright at your passing unless you choose your revocable living trust as your beneficiary designation. If you do not designate any beneficiaries or that individual dies before you, the funds may need to go through the probate process.
Durable Power of Attorney During the Coronavirus Pandemic
The durable power of attorney is a critical part of your estate plan in the event you become ill or hospitalized.  This estate planning tool allows you to choose an agent to make financial and legal decisions on your behalf in the event of your incapacitation, disability, or if you are otherwise unable to handle matters on your own.
Update Your Healthcare Surrogate
Having a healthcare surrogate is also of great importance during the coronavirus pandemic. You can designate a surrogate to make health-related decisions on your behalf. You may want to designate your spouse or another family member to make health decisions for you in the event you are unable to make decisions for yourself.
Schedule a consultation with a knowledgeable St. Petersburg estate planning attorney to review and update your estate planning documents during the coronavirus pandemic. We are available by phone, video conferencing, or a scheduled in-person appointment following the CDC guidelines for social distancing.  Contact Legacy Protection Lawyers, LLP, for a free consultation at 727-471-5868 today.
Resources:
aarp.org/health/conditions-treatments/info-2020/coronavirus-severe-seniors.html
edition.cnn.com/world/live-news/coronavirus-outbreak-03-22-20/index.html
https://www.legacyprotectionlawyers.com/what-happens-to-gifts-if-beneficiaries-pass-away-before-the-testator/