Dealing With "Digital Assets" As Part Of Your Estate Planning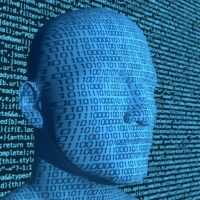 More and more, our personal lives revolve around our smartphone. Whether you use an Apple or Android device, these phones often contain our entire personal financial, medical, and social media histories. So what happens to all of that information after the user dies?
How to deal with "digital assets" has become an issue of increasing importance in recent years. Simply having a will is not enough. After all, you cannot–or at least, should not–leave a list of passwords in your will, as it is considered a public document. However, you can include language in your will authorizing the personal representative of your estate (or some other person) to obtain access to your electronic communications or other digital assets. In other words, your will can state your executor has the right to access your email or Twitter account after your death.
Apple Launches New "Legacy Contact" Program
Many companies are also now incorporating features into their own products and services to facilitate the process of managing digital assets following a user's death. For example, Apple recently launched its "Digital Legacy" program as part of its operating system updates. According to Apple, this program allows users of iPhone, iPad, and Mac devices to add a "legacy contact" associated with their Apple user account ID. Apple has said the legacy contact does not need to have their own Apple ID or Apple device.
After the user associated with the Apple ID passes away, the legacy contact will be able to access certain data associated with the user's account. The legacy contact will need to provide a copy of the user's death certificate as well as a special "access key" that was created when the user designated the legacy contact initially. Apple said it will only grant access to the legacy contact for a limited period of time, which is currently three years from the date "when the first legacy account request is approved." Apple said it will permanently delete any data associated with the legacy account after that time.
Legacy account access also does not mean total, unfettered access to all of the deceased user's data and other digital assets. Apple said access will include certain basic items like e-mail, contacts, calendars, call history, health data, and any personal files backed up to iCloud. But Apple will not grant legacy contacts access to any licensed media (purchases of music, movies, etc.), in-app purchases, stored passwords, or payment information. Also keep in mind, the legacy contact program is only currently available to users whose devices are running iOS/iPadOS 15.2 or later, or macOS 12.1 or later.
Speak with a Florida Estate Planning Attorney Today
While companies like Apple are taking welcome steps to improve fiduciary access to digital assets, these types of services are no substitute for proper estate planning. If you have additional questions or concerns about how to deal with your own digital assets, or those of a recently deceased loved one, and need to speak with a qualified St. Petersburg estate planning lawyer, contact Legacy Protection Lawyers, LLP, today to schedule a consultation.
Source:
support.apple.com/en-us/HT208510