Debunking 4 Common Estate Planning Myths in Florida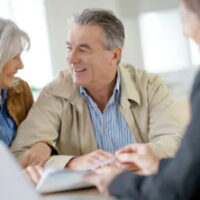 Are you aware of the estate planning myths prevalent in Florida?  There are plenty of misconceptions surrounding estate planning and we are here to set the record straight.  Avoiding these misconceptions is simple if you have the knowledge available. In the meantime, let's address widespread myths surrounding estate planning in the Sunshine State.
Myth #1: I'm Too Young for This
You are never too young to start forming an estate plan. Everyone expects to live a long and healthy life, and many people tend to put off estate planning because they believe there is "plenty of time" to think about it when they are older.
In reality, you never know what is going to happen to you.  It is critical to start thinking about estate planning no matter your age because there are many factors to consider.  Maybe you have young children and you want to name a guardian to have custody of them in the event of an accident.  Do you travel often and need someone local to make healthcare decisions for your minor children while you are out of town?  Do you have close relatives that you would not want to inherit any of your assets?  As you start to accumulate your wealth, do you have the tools in place to protect your assets?   Are you planning to get married soon and you're not sure whether a premarital agreement is right for you?  These are all questions that young people tend to ask, and an experienced estate planning attorney can help you establish a plan that is right for you.
Myth #2: Estate Planning is All About Passing Along Your Assets
Contrary to popular belief, estate planning is not just about deciding "who inherits what" after your death. A proactive and comprehensive plan has to include the following elements:
Choosing a guardian for your minor children
Addressing business succession if you have a business
Establishing Advance Directives for incapacity
Appointing healthcare representatives
Determining beneficiaries for retirement and life insurance accounts
Tax planning
Creating asset protection strategies
Myth #3: I Don't Have Enough Assets to Bother with Estate Planning
Estate planning is not just for the rich. Many people ignore the importance of creating an estate plan because they have few assets.
It is true that wealthy and more complicated estates require more planning and strategizing, but that does not mean that you should ignore estate planning if you have a "small" estate in Florida.  If you become incapacitated before your death and you did not have Advance Directives in place, it may end up costing you more to appoint a Guardian to make decisions for you, than if you had created those Advance Directives in the first place.  There are also other tools you can utilize to avoid probate that are often beneficial and underutilized in "smaller" estates.
Myth #4: I Can Just Write My Own Will by Using the Template I Found Online
There are online forms that permit anyone to create a "do it yourself" Will.  However, doing so can have negative and unexpected repercussions (for example, it could lead to probate litigation).
Instead of using the template that you found on the Internet, it is advised to work with a skilled St. Petersburg estate planning attorney to assess your unique situation and address all aspects of your needs.  Many simple mistakes are often found in those DIY Wills, and the family does not learn of the mistakes until it's too late – after your death.
When filling out forms to create estate planning documents, you may:
Make a mistake that can have unintended consequences for your loved ones;
Fail to follow execution formalities for Wills;
Overlook critical issues that were excluded from the template; and
Inadvertently create contradictions in your plan.
To learn more about common myths and misconceptions surrounding estate planning, consult with a knowledgeable team of St. Petersburg estate planning lawyers at Legacy Protection Lawyers, LLP, to get a case evaluation. Call us at 727-471-5868.
https://www.legacyprotectionlawyers.com/will-contests-in-florida-grounds-legal-procedure-and-possible-outcomes/