Do Not Forget About Your Digital Assets in your Estate Plans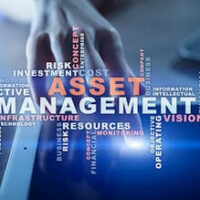 You have more digital assets than you realize. In fact, you may be reading this article right now from a device that stores many of your digital assets.
But what happens to those assets after you die? In other words, can your digital assets be included in your estate planning documents? After all, if your digital assets are not addressed in your estate plan, your family members may have no access to your online accounts, user rewards programs, sky miles, store bonuses, and other common digital assets.
Some of these accounts may be blocked if someone attempts to log in too many times by entering incorrect information, while others may disappear if they are inactive for a long time after your death.
What is Digital Asset in Estate Planning?
To understand what happens to your digital assets after you die, let's outline some types of digital assets out there:
Communication: contacts, email, login details for cellphone
Social media: login and passwords for Instagram, Facebook, Twitter, LinkedIn, and other social media platforms
Rewards programs: airlines, hotels, restaurants, stores, shopping malls
Finances: banking, cryptocurrency, paypal, venmo, online payments, investment accounts
Online storage sites: the "Cloud" and other data backup sites
Shopping: Amazon, eBay, department stores
Gaming and other sites that involve real money
Almost all states, including Florida, have enacted the Revised Uniform Fiduciary Access to Digital Assets Act (RUFADAA) to help people protect their digital assets after their death or incapacitation.
Speak with a lawyer to get a better understanding of how the RUFADAA works and how to protect your digital assets.
How to Include Digital Assets in Your Estate Plan?
When it comes to including your digital assets in your estate planning, the goal is to make these assets accessible to your beneficiaries and family members.
Follow these tips for digital assets in your estate plan:
Provide a clear statement appointing a beneficiary to manage your digital assets.
Clearly identify all available digital assets in a separate document that would be integrated into your estate planning papers.
Make sure that all of your documents include the appropriate authority to access digital records and electronic communication.
Avoid putting any passwords in your Last Will and Testament because it becomes a public document upon your death.
It is advised to list your wishes regarding each and every digital asset in your estate plans. For example, would you want your social media accounts to be shut down after you die? Who will have access to your emails, passwords, taxes, financial accounts, and others?
A St. Petersburg estate planning lawyer can help you protect your digital assets by using available services that generate secure passwords, use two-factor authentication, and incorporate provisions for denial of access until death. These services allow the named digital fiduciary to have the master password to that service.
Contact Legacy Protection Lawyers, LLP, at 727-471-5868 to schedule your initial consultation with one of our knowledgeable attorneys.
https://www.legacyprotectionlawyers.com/who-can-benefit-from-healthcare-advance-directives-in-their-estate-plans/