Estate Planning For A Loved One With A Disability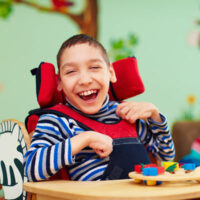 The importance of having an estate plan cannot be overemphasized, regardless of your personal situation. Everyone has assets they would like to protect in the event that they pass away, and most people have loved ones they would like to designate as beneficiaries, or heirs. If you have a loved one with a disability, however, proper estate planning becomes even more critical. You want to make sure that your loved one is properly cared for not only now, but in the future, as well. In the future, you may no longer be here to ensure they are receiving the care they need.
Our St. Petersburg estate planning lawyers have the necessary experience working with families just like yours. Below, we outline three ways to make sure your family has the protection it deserves.
Understand You Will Not Always Be Able to Make Decisions 
If you are taking care of a minor child who has a disability, you may currently have the legal authority to make decisions for them. Once they reach the age of majority, that will change. After a child is no longer considered a minor, not even parents can make healthcare or financial decisions for them, even if they suffer from a disability. Without sufficient planning, a person with substantial cognitive, developmental, or mental health disabilities can legally make decisions on their own, even if they do not know how to do so.
By Planning Early, You Can Avoid the Courts 
For years you may have made decisions about your loved one's school, doctor, financial institution, and many other details of their personal life. Again, once they turn 18 years old, you will no longer have this option. If you can meet with a St. Petersburg estate planning attorney now, you may be able to avoid the court guardianship process by creating alternatives that are not as restrictive. The key is to act now, before it is too late.
Understand Your Options for Estate Planning 
While thinking about your loved one's future, it is important to consider your own, too. You may not always be here to take care of your family member. While this is not something you may want to think about, it is important you do. You do not want to leave your loved one to their own defenses, and you also do not want decisions to be left in the hands of the probate courts.
To protect your loved one, you can draft a special needs trust to make sure they have the financial support they will need throughout their lifetime. A special needs trust will not interrupt the beneficiary's right to public benefits, such as Supplemental Security Income or Medicaid.
Our Estate Planning Lawyer in St. Petersburg Can Protect Your Family 
If you have a loved one with special needs, it is critical that you speak to a St. Petersburg estate planning lawyer who can help you start planning for their future today. At Legacy Protection Lawyers, LLP, our skilled attorneys will review the facts of your situation and determine which estate planning options are best for your family. Call us now at 727-471-5868 or contact us online to schedule a consultation.
Source:
leg.state.fl.us/statutes/index.cfm?App_mode=Display_Statute&URL=0700-0799/0736/0736.html