How a Premarital Agreement (Prenup) Can Be a Powerful Estate Planning Tool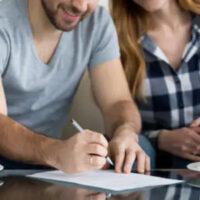 Many people tend to think that prenuptial – or premarital – agreements are used solely to protect assets in a divorce. However, a prenuptial agreement can also serve as a powerful tool in estate planning.
Why Do You Need a Prenuptial Agreement As Part of Your Estate Plans?
One of the key reasons why engaged couples sign a prenuptial agreement is the ability to draw a line between separate, marital, or shared property. However, making this distinction is crucial not only to prevent your assets from being misclassified as marital property in the event of a divorce but also in the event of either party's death.  This is even more crucial for those persons entering their second marriage, or marrying later in life, and want to ensure their separate property is kept separate in the event of a death.
If you have accumulated significant assets, you can use a prenuptial agreement to preserve your estate for ex-spouses, children from previous relationships, or other family members. Needless to say, a prenuptial agreement can also prevent disputes about property after marriage, as long as it is clearly defined in the prenuptial agreement.
However, in order to ensure that your prenup is legally binding, you and your spouse must fully disclose your assets to each other, including any and all assets and liabilities.  It is best that both spouses are represented by separate attorneys.   Also, check out these four reasons to update your estate planning documents during/after a divorce in Florida.
What Happens if You Die Without a Prenup?
We have previously discussed what happens if you pass away without a will, but how is your estate divided without a prenuptial agreement following your death?
If you choose to get married without a prenuptial agreement, it can make dividing your estate more complicated because your property may not be distributed according to your wishes. It is important that your estate plan and prenuptial agreement "compliment" each other.  For example, a prenuptial agreement can help prevent your spouse from taking a large chunk of your estate or inheriting specific property that you wanted to leave to your kids or other family members.
Prenuptial Agreement vs. Will in Florida
A Last Will and Testament works in conjunction with a prenuptial agreement.  It is important your estate planning attorney review your prenuptial agreement before drafting your Will and other estate plans to make sure there will not be any conflicts.  It is vital to keep your prenuptial agreement and Will up to date to make sure that they reflect your current wishes and goals to prevent misunderstandings and conflicts among your beneficiaries.
Your Last Will and Testament should be consistent with your current situation and must be updated after major life events, such as the following:
Marriage or divorce
Re-marriage
The birth or adoption of a child
The death of a beneficiary
The birth of grandchildren
Major illnesses, diagnoses, or surgeries
New assets or debts, such as an inheritance
Increase or reduction in assets or debts
Postnuptial Agreements
It is possible to make changes to your current prenuptial agreement if both spouses agree. Moreover, if a prenuptial agreement was never executed, a post-nuptial agreement is an option, too.   A postnuptial agreement is very similar to a prenuptial agreement, except that it is signed after the marriage date.  It is important to consult with an attorney to determine whether or not a postnuptial agreement would be a useful document to include in your estate planning.
If you have questions about prenuptial agreements, ask our St. Petersburg estate planning lawyers. Contact our detail-oriented attorneys from Legacy Protection Lawyers, LLP at 727-471-5868, to explore your options.
https://www.legacyprotectionlawyers.com/4-key-reasons-to-update-your-estate-planning-documents-during-or-after-a-divorce/