How Creditor Claims Can Lead To Years Of Probate Litigation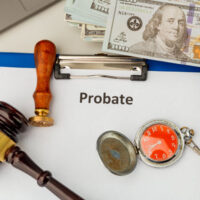 Although the phrase "probate litigation" is most commonly associated with legal proceedings where someone contests a will or there is a fight among the potential beneficiaries of an estate, another common source of such legal disputes is creditor claims. After all, when a person dies, they often owe other people money. If the probate estate has the assets to pay such creditor claims, those take priority over any distributions to the estate's beneficiaries.
The personal representative is the person in charge of the probate estate. One of the personal representative's key duties is reviewing creditor claims. The personal representative may decide a claim is legitimate and pay it. Or they may reject the claim, in which case the creditor can go to court and ask a judge to recognize the validity of their alleged debt.
Zappos Founder's Death Prompts $130 Million in Claims Against Estate
Creditor claims can create a significant administrative bottleneck for a probate estate. Indeed, in many large estates it can take years to resolve creditor claims and close the estate. This process is not helped when the decedent left no will or failed to take any basic estate planning steps to facilitate the administration of their estate.
For example, KTNV-TV in Las Vegas recently reported on the ongoing probate of the estate of the late Tony Hiseh, a well-known businessman who founded the online shoe retailer Zappos. Hsieh died in November 2020 at the age of 46, after sustaining critical injuries in a house fire. As it turned out, Hsieh did not leave a will or any other estate planning documents, such as a trust.
He did, however, leave a bevy of creditor claims. According to KTNV, "more than $130 million in claims" have been filed in Clark County, Nevada, probate court, on behalf of "a combination of about 10 individuals and companies." Hiseh's overall probate estate is valued at more than $500 million. In the absence of a will, the probate court named Hsieh's father and brother as co-administrators. (An administrator fulfills the same role as a personal representative in this context.)
KTNV noted that some of the creditor claims seek personal items allegedly stored in a warehouse that was owned by Hsieh. But another claim demands $75 million for "expected earnings from a film production company and documentary streaming platform" controlled by Hiseh. KTNV said one creditor is even demanding $30 million from the estate "based on a handwritten, nearly illegible post-it note he calls a contract."
Speak with a Florida Estate Planning Lawyer Today
It is actually quite unusual for such a wealthy individual like Hiseh to have not done any estate planning. Then again, many people in their 40s think they will have plenty of time to do that later. But death is often unexpected when it comes and it can leave behind a host of potentially unhappy creditors who will not hesitate to go to court.
If you are involved in the administration of an estate and need advice from a qualified St. Petersburg probate litigation attorney, contact Legacy Protection Lawyers, LLP, today to schedule a consultation.
Source:
ktnv.com/13-investigates/the-state-of-tonys-estate-one-year-after-the-tech-moguls-unexpected-death