How To Avoid A Contested Will In Florida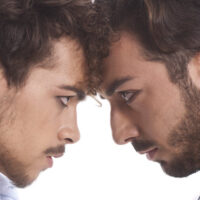 Many people know that creating a will is one of the best ways to protect their loved ones in the event that they pass away. However, simply creating a will is not always enough. There are times when relatives, creditors, business partners, and even children can contest the will if they believe it is fraudulent or there are terms within it they do not agree with. If they successfully contest the will, all of your hard work and planning will come undone. Below, one of our St. Petersburg wills lawyers outlines the main ways to avoid a contested will in Florida.
Recognize Possible Complications Early 
There are many complications that can arise when trying to enforce a will. For example, if there are certain people you do not wish to inherit any of your estate, you must specify this in the will. If you do not and there is any ambiguity, the court may defer to the intestacy laws, granting them a portion of your estate. You may also want to specify any person you absolutely do not want making legal decisions for you in the event you become incapacitated. Otherwise, they may contest your careful planning.
Communicating with as many people as possible about your wishes can also help your loved ones avoid complications in the future. Speak to your beneficiaries as well as important decision-makers as early as possible so they fully understand the legacy you want to leave.
Consider Creating a Trust 
Contrary to what many people think, a will alone is not enough to avoid probate. Probate is a public process, as the court administers the estate according to state law, wills, and other estate planning documents. By creating a trust, you can allow your loved ones to go through a private process to obtain the property you have left to them. Trusts do not have to go through probate and allow your beneficiaries to receive their inheritance more quickly.
Trusts can also be contested, but the process is much more difficult. Any challengers will have to spend more money and time to contest a trust. The courts are also unlikely to dissolve a trust outlining your wishes if it is properly drafted. It is important to speak to a wills lawyer who can ensure your trust is properly drafted.
Contact a St. Petersburg Wills Lawyer 
When drafting a will, trust, or any other estate planning document, there is no substitute for an experienced St. Petersburg wills lawyer. At Legacy Protection Lawyers, LLP, our seasoned attorneys have years of experience and training and can help your loved ones avoid a will contest in the future. We can also help you navigate the entire process and ensure no mistakes are no made that could place your legacy at risk.
Call us now at 727-471-5868 or reach out to us online to schedule a free consultation with one of our professional attorneys and to learn more about how we can help protect your family's future.
Sources:
leg.state.fl.us/statutes/index.cfm?App_mode=Display_Statute&URL=0700-0799/0732/0732.html
leg.state.fl.us/statutes/index.cfm?App_mode=Display_Statute&URL=0700-0799/0736/0736.html