How To Avoid Three Common Mistakes That Lead To Probate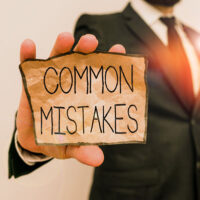 Probate is a legal process during which the assets of a decedent are gathered and identified, the decedent's debts are paid, and assets of the deceased are distributed to the beneficiaries. Although it is sometimes necessary, probate is a long and expensive process and it can result in family members waiting long periods of time before they receive their inheritance.
There are many tools you can use to avoid probate, but common mistakes are often made that render these tools ineffective. Below, our St. Petersburg probate and trust administration lawyer outlines the three most common mistakes that lead to probate, and how to avoid them.
Only Creating a Last Will and Testament
Many people think they only need to create a last will and testament to avoid probate. Drafting a last will and testament is very important and you should have one in place. However, a will alone is not enough to avoid probate. Unlike other estate planning tools, wills must pass through probate. If you only have a will in place, all of your assets will have to go through probate, even those that are included in the will.
Failing to Update a Trust
Revocable trusts are very effective tools that can help your loved ones avoid the probate process altogether. A trust is a legal document in which assets can be placed, thereby protecting them from the probate process. Trusts are living documents, though, and they must be regularly updated to ensure they provide the necessary protection. After you have created your trust, you may sell assets or acquire new ones. If you do not update your trust, it may no longer be relevant or practical at the time of your death, and your estate may still have to go through probate.
Relying on Your Trust Alone
At the end of your life, you may have assets that were never placed into your trust. Failing to make provisions for these assets is a very common mistake made by many people. If you do not make provisions for these assets, they will have to pass through probate. A pour-over will is one such provision you can create to ensure that all of your assets avoid the probate process. With a pour-over will, any assets that would be subject to probate pour over into the trust you had created, so your family can avoid the long and expensive process.
Our Probate and Trust Administration Lawyers in St. Petersburg Can Help Your Family Avoid Probate
To ensure that your family members can avoid the probate process after you pass away, it is important to speak to a St. Petersburg probate and trust administration lawyer. At Legacy Protection Lawyers, LLP, our seasoned attorneys can provide the sound legal advice you need and make sure all the tools are in place that will allow your loved ones to avoid the probate process. Call us now at 727-471-5868 or contact us online to schedule a consultation and to learn more about how we can help.
Sources:
leg.state.fl.us/statutes/index.cfm?App_mode=Display_Statute&URL=0700-0799/0732/0732.html
leg.state.fl.us/statutes/index.cfm?App_mode=Display_Statute&URL=0700-0799/0736/0736.html