How To Object To Probate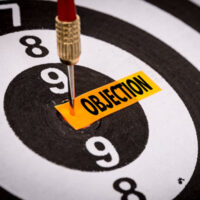 The last thing you want to deal with while grieving the loss of a loved one or close friend is the court system. Unfortunately, after someone passes away, state law requires their estate to go through probate. During probate, the deceased's assets are distributed to parties that have a legal right to them. Probate is rarely an easy process, but it becomes even more difficult when you believe your loved one's assets are not being properly distributed. If you have a dispute with asset distribution, it is important to speak to a St. Petersburg probate attorney.
The Right to Object
You do have the right to object to probate proceedings when you believe the assets in your loved one's estate are not being handled properly. Handling objections during the various stages of probate is all part of the process before the estate is fully administered and closed. If you have a legal basis for objecting to the distribution of assets, it is certainly within your right to do so. Common reasons for objections during probate are as follows:
The personal representative of the estate is not managing the assets properly
You have an object to the claim a certain creditor filed against the estate
You object to the personal representative appointed by the court, or
You object to the legitimacy of the documents pertaining to the estate, such as a will or a revocable trust
How to Object
Before you object to probate, it is critical to speak to a St. Petersburg probate attorney. A lawyer can determine if you have a legal right to object and if so, can build the strongest case possible so you are successful. A lawyer can also help you file the necessary petition that outlines the reason and basis of your objection. Before the court accepts your claim, there are many procedural rules to be followed, and a lawyer can advise on what those are. In some cases, you may also only have a certain amount of time to object, and an attorney can advise on whether you are within that time limit.
Objections to Creditors' Claims
During probate, the personal representative is required to send notice of the death to any creditor that may have a claim against the estate. If a creditor makes a claim, the personal representative or anyone else with a legal interest in the estate, can object to the claim. For example, if you are a beneficiary of the estate and you object to a creditor claim you know has already been paid, you can object the claim even if the personal representative chooses not to do so.
Call Our Probate Lawyers in St. Petersburg Today
Grieving the loss of a loved one is the hardest thing you will ever go through, and having a legal objection to probate only makes it harder. At Legacy Protection Lawyers, LLP, our St. Petersburg probate litigation lawyers will ensure we identify and understand your issue and make sure that the assets in your loved one's estate are distributed properly. Call us now at 727-471-5868 or contact us online to schedule a consultation and to learn more about how we can help.
leg.state.fl.us/statutes/index.cfm?App_mode=Display_Statute&URL=0700-0799/0732/0732.html
leg.state.fl.us/statutes/index.cfm?App_mode=Display_Statute&URL=0700-0799/0736/0736.html