Most Americans Do Not Have Adequate Retirement Savings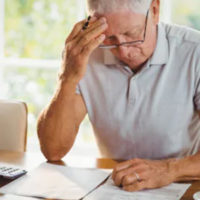 With our busy day to day lives, it's easy for Americans to not think about long-term care planning in Florida. It's human nature to believe that things will go on as they usually do. A recent study showed that 75% of Americans don't have long-term care insurance. Over half of those without long-term health insurance stated that it was too expensive. Even if you are not able to afford long-term health insurance, there are other ways in which you can protect your family and yourself in the long term.
Invest Early In Your Retirement Accounts 
A study conducted by the World Economic Forum found that most people will outlive their retirement savings, leaving them with no savings at the end of their lives. This makes sense as the Transamerica Center for Retirement Studies reported that most baby boomers only have $152,000 saved for retirement. If a retiree withdrew around $30,000 a year, he or she would only have enough money to live on for five years.
One step you can take today is to calculate how much money you will need for retirement. Estimate how much you'll expect to spend every year when you're retired. When will you pay off your mortgage if you have one? What will your food costs be per month adjusted for inflation? What other monthly expenses will you need to cover? You can use an online retirement calculator to figure out how much you'll need to save each year to live comfortably in retirement.
Some online calculators will factor in an estimate of inflation and how much you'll receive in Social Security benefits. The average Social Security check is for $1,400 a month, and most Americans cannot survive on that amount of monthly income. If at all possible, it is wise to contribute more to your retirement accounts to include your 401K account if you have one and a Roth IRA. The benefit of contributing to a Roth IRA is that you won't have to pay taxes on it when you take the money out. The more you can add early on, the more you'll have saved for retirement, especially when compound interest is involved. It's never too late to start retirement planning.
Health Care Costs Are On The Rise for Retirees 
Nursing homes in Saint Petersburg, Florida, can cost as much as $90,000 a year. Hiring a home health assistant can cost between $3,000 – $4,000 a month, especially if you need memory care. If you are a married couple will need to save at least $349,000 if you want to have even a 90% chance of affording your medical care. Medicare may not cover all of your expenses. The thought of having to save this much can be daunting to many Americans.
Contact a St. Petersburg Long-Term Care Planning Lawyer To Get Started 
Are you concerned about whether you have enough money saved for retirement? Are you unsure about what type of long-term insurance you might need? Do you need to get your legal affairs in order? The St. Petersburg long-term care planning attorneys at Legacy Protection Lawyers are here to help you. Contact our office today to set up your consultation.
Resources:
prnewswire.com/news-releases/survey-most-americans-dont-have-long-term-care-insurance-more-than-half-of-those-believe-its-too-expensive-300560467.html
fool.com/retirement/2019/06/23/3-things-to-do-right-now-to-avoid-running-out-of-m.aspx
https://www.legacyprotectionlawyers.com/using-a-medicaid-trust-as-asset-protection-from-nursing-homes/