Should I Create A Will Or A Revocable Living Trust?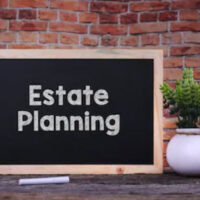 Clients often ask our attorneys, "Is it better to have a Will or a Revocable Living Trust?"  It is important to understand that each person/family is different, and what is best for your neighbor may not be best for you.  When deciding which estate planning tool is best for you, it is important to understand the differences between a Will and Trust.
Both a Last Will and Testament and a Revocable Living Trust offer plenty of benefits to make them a worthy addition to your estate plan.  First, both documents should address your wishes on who your beneficiaries are at the time of your death.  Second, both documents should appoint someone to be the decision-maker under your probate/trust estate:  either the Personal Representative under your Will or the Trustee under your Trust.
Choosing a Revocable Living Trust over Will
While a Will may be the right estate planning document for you and your family, many people still ask about trusts and their benefits.  In addition to the items listed above, here are a few additional benefits of having a revocable living trust as your primary estate planning document:
It Helps You Avoid Probate. When creating a Trust, you must fund it with your assets such as real property, investments, and others. You also must appoint an individual to hold your Trust property and manage it in the event of your incapacity or death.  Because the Trustee becomes the legal owner of the property held in the Trust, the property can avoid probate because it is not individually owned by you.
It Helps You Plan for Mental Incapacity. If your Revocable Living Trust is drafted and executed properly, it can help you protect your assets in the event of your mental incapacity.  Your Trust can specify how you want your assets and financial matters to be handled if you become incapacitated for any period of time before your death.  In fact, a Revocable Living Trust helps you avoid time-consuming and costly guardianship proceedings because you can appoint a person who would take care of your trust assets in the event of your incapacity.
It Can Be Modified or Revoked At Any Time. Revocable Living Trusts offer great flexibility because you can modify or revoke the Trust any time you want during your lifetime.  However, it is fair to say that you can revise or modify your Last Will and Testament, too. This can be done by executing a codicil to your Will.
It Keeps Your Estate Plans Private. When a Will is filed with the probate court, the contents of the document become public record that can be accessed and viewed by any one.  The same cannot be said about Revocable Living Trust.  A Trust is a private contract signed between you (the Trustor) and the individual appointed to hold your Trust property (the Trustee). Your Trust will remain private during your lifetime, and almost always after your death.
If you're trying to decide which document is best for you, contact our attorneys at Legacy Protection Lawyers, LLP, to determine if you should create a Will or a Revocable Living Trust in your specific situation. Call 727-471-5868 to receive a case review.