Should Your Pet Have a Trust?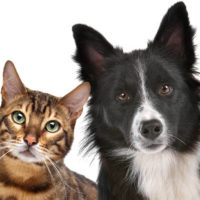 In recent years, an increasing number of people are leaving some (or even all) of their estates to their pets upon their deaths. When asked if pet owners value their pets as much as their children in a recent survey, 81% of pet owners said yes. In 2010, a millionaire named Gail Posner set up a pet trust in Florida that provided her chihuahua with $3 million in cash and Posner's $8.5 million mansion upon her death. The dog also enjoyed custom wigs, spa treatments and collars decked out with diamonds as specified in the pet trust.
Many people now value their pets as members of their family.  Many individuals think of themselves as "Pet Parents." This sociological change and the increasing number of Americans who age without spouses or children have contributed to the modern movement of leaving part or all of an estate to pets. A recent survey showed that 44% of pet owners have made a financial arrangement for their pets upon their death.
What is the Legal Basis for a Pet Trust?
Florida law still considers pets as personal property. Because of this designation, they are not legally allowed to directly inherit money. Nonetheless, a pet owner can require that a trustee of her trust use the money in the trust to care for her pet. 
How Can I Leave Money to My Pet?
Attorneys use two main ways to help clients ensure their pets receive money for their welfare upon a client's death. The first is through a will and the second is through a trust.  A will is a legal document that states how you want your money to be distributed upon your death. A trust is a legal entity in which you designate a beneficiary, a person who receives the money. In a pet trust, a human beneficiary receives the money and uses it for the pet.
There is a potential problem with leaving money in a will directly to someone you designate to care for your pet. If a will specifies that your friend receives $15,000 to care for your dog, your friend will receive the $15,000 but there is no way to legally ensure that the $15,000 actually goes toward the care of your dog.  Your friend is under a moral obligation, not a legal obligation to use the designated money to care for your pet.
A trust is more complicated than a will in that it requires a beneficiary (the pet), a trustee (the person overseeing the trust), a caretaker of the pet and the enforcer who makes certain the terms of the trust are being followed. Whereas with a will, the caretaker of your pet is under only a moral obligation to use the money for the pet, with a trust, the enforcer can legally enforce the terms of the trust if the caretaker starts taking your pet's money for himself.
Are you a pet owner who wants to ensure your pet is taken care of after your death? Contact our St. Petersburg, Florida estate planning attorneys at Legacy Protection Lawyers, LLP today for help.
Resources:
bic.financial-planning.com/news/animal-attraction-clients-throw-big-money-in-trust-funds-for-their-pets?regconf=1
telegraph.co.uk/news/worldnews/northamerica/usa/7835931/Florida-heiress-leaves-3m-and-Miami-mansion-to-chihuahua.html
leaderpost.com/news/local-news/pet-parents-on-the-rise-as-attitudes-change
https://www.legacyprotectionlawyers.com/estate-planning-for-single-parents-requires-special-considerations/