The Four Types Of Wills In Florida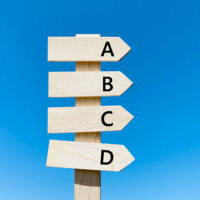 When thinking about creating an estate plan, writing a will is often one of the first things that comes to mind. This should come as no surprise, as wills are one of the most important aspects of any estate plan. However, there are many different types of wills in Florida and the one that is right for you will depend on the specific facts of your case. Below, our St. Petersburg wills lawyer explains what these are.
Simple Wills
A simple will is the first type most people think of when they consider a last will and testament. In its most basic terms, a simple will disposes of a person's property and is used for estates that are small or modest in size. Still, that does not mean that these wills are simple to draft.
Estate planning is a specialized and complex area of law. Even when a person does not have a great deal of assets or complex situations, such as a blended family, it is still important to speak to a St. Petersburg wills lawyer. Simple wills are not suitable for all estates, but even a simple will is better than not having a will at all.
Pour-Over Wills
Most estate plans in St. Petersburg include more than a will and another very common tool used are trusts. Property can be placed into a trust and that property then does not have to go through probate upon a person's death. Many people use trusts to help their loved ones avoid probate but do not transfer certain property into a trust before they pass away. A pour-over will ensures that property accumulated prior to a death ultimately gets transferred to the trust.
Mirror Image Wills
Florida law does not allow joint wills, or wills in which a married couple creates one will but they both sign it. Instead, couples must create a mirror image will. Typically with these types of wills, each spouse makes the other the beneficiary of all property but each has the right to change or alter their will in the future.
Out-of-State Wills
Generally speaking, when a person has executed a will in another state, Florida law will recognize the will. The only exceptions to this are oral and handwritten wills, as well as wills that do not comply with the laws of the state in which it was drafted. Still, if the estate goes through the Florida courts, state law will apply. It is always recommended that individuals new to the state speak to a St. Petersburg wills lawyer who can ensure their wishes are met and that the future of their family is protected.
Call Our Wills Lawyers in St. Petersburg Today
If you have not yet started planning your estate, our St. Petersburg wills lawyers at Legacy Protection Lawyers, LLP, can advise on the type of will that is right for you and make sure it is drafted properly. Call us now at 727-471-5868 or contact us online to schedule a consultation.
Sources:
law.cornell.edu/wex/mirror_wills
leg.state.fl.us/statutes/index.cfm?App_mode=Display_Statute&URL=0700-0799/0732/Sections/0732.502.html