The Top 5 Things Your Estate Planning Attorney Should Do For You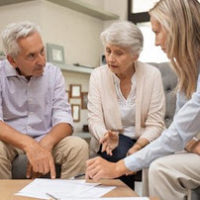 It may seem like there is a never-ending list of documents and accounts needed to create a comprehensive and fulfilling estate for your loved ones. Many people choose to go the route of "DIY" or do-it-yourself estate planning, which is more cost-efficient but may lead you to leave out important aspects of your estate that will make the probate process even more of a headache after you pass. If you are looking for an experienced estate planning attorney, make sure they are able to help you every step of the way. Here are some of the things you should look out for:
They should have a wealth of experience with wills, trusts, and estates: While you don't necessarily need to work with people who have been in the business for decades and decades, it's best to find an attorney with at least three years of experience in estate and trust work. Florida estate planning law is complex and ever-changing. Your lawyers should be able to tackle a breadth of issues and be up to date on Florida law.
They should be communicative: The best estate planning lawyers will make sure you are reviewing documents to make sure everything is set up the way you want it. Miscommunications can mean major headaches for your loved ones down the line.
They should be readily available: The overall goal of estate planning lawyers should be to serve their client's needs. That means being responsive and available if and when you need them, as issues are sure to arise during the planning process.
They should be able to achieve your personal goals: Not every estate planning attorney has the capability to do everything involved in the process. For example, not all attorneys will help fund revocable trusts. Make sure in your research you are finding lawyers with experience in achieving the goals you're looking to fulfill.
They should go the extra mile: In the end, you'll want a lawyer who not only will meticulously plan your estate, but also make you feel secure and comfortable that your estate is in good hands. Part of that could be the lawyer building your estate plan so it avoids the probate process. For example, if your attorney is too focused on directing you to a will and probate, he or she may be looking out for his or her best interest rather than your interest.
Finding the Right Estate Planning Lawyer For You
It can be hard to sit down and start planning your estate, and the process is a lot easier if you have the right support system to guide you through that. The attorneys at Legacy Protection Lawyers, LLP center their practice along five core values: being, responsive, reliable, diligent and compassionate. Our attorneys have spent years dedicated to protecting families while securing their happiness for years to come. To make sure you and your loved ones are properly cared for, call our St. Petersburg offices at 727-471-5868 or contact us online to schedule a consultation today.
Resource:
flcourts.org/Resources-Services/Court-Improvement/Family-Courts/Family-Law-Self-Help-Information/Probate
https://www.legacyprotectionlawyers.com/how-premarital-agreements-affect-estate-planning/