Three Reasons Many Trusts Fail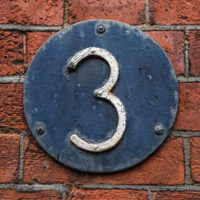 If you have a Florida estate plan, it may include a trust. A trust is a legal document into which assets are placed to be distributed to beneficiaries in the event the grantor (person who created the trust) passes away. Trusts are important estate planning tools that allow loved ones to avoid the probate process after someone passes away. However, simply creating a trust is not enough to avoid probate. In fact, many times, trusts fail and do not work in the way they were intended. Below, our St. Petersburg trust planning lawyer explains the top three reasons many trusts fail.
Failing to Fund the Trust
One of the most common reasons trusts fail is because grantors fail to fund them. Once a trust is created, they must be funded, which means assets must be re-titled into the name of the trust. Many people fail to do this, or do not do this properly. For example, current assets must be retitled into the name of the trust and any assets acquired after the creation of the trust should also be retitled into the name of the trust.
If any assets are not included within the trust, those assets will likely have to go through probate.  If you do not have a Will that directs that probate asset into your trust, then your asset that you forgot to include in your trust may pass to someone other than your intended beneficiaries. Due to the fact that most people create a trust to avoid probate and to ensure that their assets pass to the beneficiaries named in the trust, the trust will essentially be ineffective.
Failing to Identify Goals for the Trust
It is not uncommon for people to want to create a trust, but they are unsure of the goals they have for it. Do you have a child with special needs? Or a charity you want to support? It is important to work with a St. Petersburg trust planning lawyer you feel comfortable with, as you will have to share personal information with them so they can develop a better understanding of your goals. Once they are aware of what you want to achieve with a trust, they can provide the sound advice that will help you reach your goals, and protect your legacy.
Failing to Update the Trust
After a trust is created, many people simply set it aside and forget about it. However, trusts are living documents and they must be maintained and updated regularly. You must update your trust when you acquire new assets you want to protect from probate, or when your life changes, such as when the family welcomes a new baby. Even if there are no major life changes and you do not think you have assets you want to place in the trust, you should meet with your trust planning lawyer at least every other year to make sure the trust is properly updated.
Our Trust Planning Lawyer in St. Petersburg Can Ensure Your Plan is Effective
At Legacy Protection Lawyers, LLP, our St. Petersburg trust planning lawyer can provide the sound legal advice you need to ensure your entire estate plan is effective and will protect your loved ones after you are gone. Call us now at 727-471-5868 or reach out to us online to schedule a consultation with our experienced attorney.
Source:
leg.state.fl.us/statutes/index.cfm?App_mode=Display_Statute&URL=0700-0799/0736/0736.html