What Do You Need to Bring to Your First Meeting with a Florida Probate Attorney?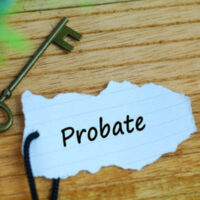 When you have a scheduled consultation with a probate attorney, it is important to prepare for your first meeting.  Depending on your relationship with the decedent, this may be an emotional experience and can sometimes be overwhelming, especially while coping with the pain of loss.
Retaining a probate lawyer is an important step after the passing of a family member. Below, you will find general information about what documents you need to bring to initial consultation. However, it is best to double-check with your lawyer to ensure that you gather all relevant documents for your particular situation.
What Documents to Bring to Your First Meeting with a Probate Lawyer
If you have already received a death certificate, you should bring a certified copy with you, and a copy of the decedent's estate planning documents, if there are any. Other information and documents that you should bring to your first meeting with a probate attorney include:
Financial documents, including bank statements and investment accounts;
Documents regarding trusts, if any;
A list of the decedent's assets, including automobiles, real estate, insurance policies, bank accounts, artwork, collectibles, and others;
The contact information for all beneficiaries named in the decedent's will;
The income tax returns for the decedent; and
Expenses and information relating to debts (e.g., mortgage and loan documents).
While bringing these documents to your first meeting with a probate lawyer can expedite the process, it is not mandatory to gather all of the documents from the list before the initial meeting. If any documents are missing, your lawyer can advise you on how to gather all relevant information.
Questions to Ask a Probate Lawyer During an Initial Consultation
It is best to write down the questions you should ask a your lawyer ahead of the first meeting. You are better prepared this way and you will get more out of your meeting. Some of those questions should include:
Do you have any experience with probate matters?
Have you or someone else in your law firm handled cases similar to this in the past?
How long will it take to probate the estate?
How much do you charge for your legal services?
Should we anticipate any issues throughout the probate process?
How do you prefer to communicate with your clients?
This is a good list of questions to get you started. However, you may have other questions related to your unique situation. Do not forget to write them down before your first meeting with a probate lawyer.
Contact a Probate Lawyer in St. Petersburg
Regardless of whether you were appointed to serve as the executor of the decedent's estate or are one of the beneficiaries named in their will, you can benefit from consulting with a St. Petersburg probate lawyer to help you navigate the probate process and avoid costly mistakes.
Schedule a case review by contacting Legacy Protection Lawyers, LLP at 727-471-5868 to discuss your particular situation and help you prepare for your first meeting with a probate attorney.