What to Consider When Buying a Business in Florida: Due Diligence and Risk-Free Examination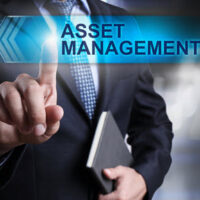 Starting a new business can be a risky and financially overwhelming endeavor. Statistically speaking, more than 50% of new businesses fail during the first five years. Nearly 70% of new business startups in the U.S. ultimately fail during the first 10 years.
There are various reasons why new businesses fail. Lack of monetary resources, poor management, inability to compete with other major brands or service providers, inadequate leadership, and others. Recently, an increasing number of entrepreneurs consider it to be safer and more profitable to purchase an existing business rather than create a start-up.
However, there are various things to consider if you are planning to purchase an existing business that is as profitable and financially sound, or as the seller claims it to be.  Hiring an experience and detail-oriented attorney will help and offer practical guidance and personal advice in addition to legal advice.
Due Diligence When Buying a Business
Buying a business in St. Petersburg or other parts of Florida is not a decision you should make lightly or without weighing all the pros and cons. When you have made an offer to purchase a business, a purchase agreement is created, and then the process of due diligence begins.
During the due diligence process, your lawyer can be very helpful because he or she will review all available financial information and documents to make sure that (a) the business is exactly how the seller represents it, and (b) that you will make money from this business in the long run.
The process of due diligence when purchasing a business includes an examination of the following elements:
The company's accounts and financial statements from the past several years
Auditors' and credit reports
An analysis of its expenses
Information of any debts, leased equipment, liabilities, purchases, capital sales, and involvement in business succession
Copies of mortgages, titles, leases, deeds, and insurance policies
All tax records
All owned intellectual property, trademarks, copyrights, and patents
Copies of all permits and licenses
An overview of all existing products or services
All news articles and other publicly available materials about the business
The company's marketing materials, budgets, and advertising programs
A list of all employees including their salaries, insurances, benefits, retirement plans, and all other related information
A history of any labor disputes or pending lawsuits
A list of the company's largest customers
What to Consider When Purchasing a Business
Other things to consider when purchasing a Florida business are:
It is the responsibility of the buyer to make sure that the seller has paid all of the business's sales taxes;
The ability to obtain any amount of financing from the seller;
Signing a non-competition clause that would prevent the seller from competing with the sold business after the sale;
Whether the seller offers to train you – as the new buyer – on how to run the business successfully; and
Whether there will be the right to terminate the purchase agreement for any reason during the due diligence process with the option of a fully refundable deposit.
Purchasing a business is a risky, but often rewarding, endeavor.  You should hire an experienced business attorney who focuses on asset protection and all phases of the purchase. Contact us at 727-471-5868 for the St. Petersburg asset protection lawyers at Legacy Protection Lawyers, LLP, to get a case evaluation.
https://www.legacyprotectionlawyers.com/asset-protection-planning-strategies-in-florida-to-shield-your-assets-from-future-creditors/