Your Estate Planning Checklist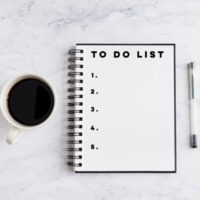 If you are an adult, you likely know that you need an estate plan. With so many tools available, and each of them serving a different purpose, it can be a real challenge to know where to begin. Below, our St. Petersburg estate planning lawyer has created a checklist you can follow to ensure your plan is complete and will provide the protection your family needs.
Determine if You Need an Estate Plan
Again, the majority of adults need an estate plan. However, it is especially important if you have significant assets, or children who need protection. Even younger adults can benefit from an estate plan, as it can help you plan for life events, such as if you become incapacitated and cannot make important decisions for yourself.
Establish Your Goals
All estate plans have certain goals and it is important to first determine what yours are before you go any farther. Do you want to protect a pet, ensure that assets are distributed slowly over time, or make sure your children are taken care of in the event that you pass away? After you establish these goals, you and your lawyer can then start working on making them a reality.
Create Inventories
You cannot determine how your assets will be divided up, or how debt will be paid, without first taking a full inventory. Create a detailed list of all assets and liabilities in your name. Make sure you include all bank accounts, credit cards, property deeds, insurance policies, and more. You should also create a separate inventory for non-probate assets, and those that do have to go through probate.
Identify the Parties Involved
You may need to select a personal representative, trustees, beneficiaries, guardians, and more. Carefully consider who you want to choose to fill these roles, as their lives will be directly impacted by your decision. It is usually a good idea to speak to the people you have in mind beforehand to make sure they are comfortable taking on the responsibility.
Draft the Necessary Documents
An estate plan is nothing but a concept in your mind until it is all drafted and documented properly. A lawyer is particularly useful when determining which documents you need, and making sure they are created correctly. Some of the most common documents included in estate plans are as follows:
Living will
Last will
Guardians
Revocable trusts
Durable power of attorney
Special needs planning
Medicaid
Tax Planning
Florida does not have an estate tax, but federal law can still leave your loved ones with significant tax consequences. There are many ways to avoid these taxes, including creating trusts and gifting assets. An attorney can advise on how you can avoid these taxes so your family receives their inheritance in full.
Speak to an Estate Planning Lawyer in St. Petersburg
An estate plan is only good if it is legally valid and enforceable. At Legacy Protection Lawyers, LLP, our St. Petersburg estate planning lawyers will ensure that your plan includes all the necessary tools and documents so you and your family are fully protected. Call us now at 727-471-5868 or contact us online to schedule a consultation and to learn more.
Source:
leg.state.fl.us/statutes/index.cfm?App_mode=Display_Statute&URL=0700-0799/0732/0732.html
leg.state.fl.us/statutes/index.cfm?App_mode=Display_Statute&URL=0700-0799/0736/0736.html