4 Types of Wills for Estate Planning in Florida: Which One Do You Need?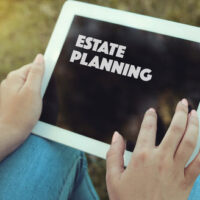 A Will – or formally called a Last Will and Testament – is considered the most important estate planning document that most people can have.  After creating a Will, you can have complete control over how your assets are distributed after your death. A well-drafted and executed Will can give you peace of mind before your passing and ensure an efficient administration after your death.
Typically, it is advised to consult with an estate planning attorney to prepare and sign a Will properly. After all, there is a multitude of requirements that must be met regarding the execution, notarization, and witnessing of a Will.  Florida requires "strict compliance" with its Will executions and harmless errors are not excusable.
Also, it is vital to choose what type of Will is best for your particular situation. Depending on your circumstances, different types of Wills may serve different needs. Below, we provide some general information about the different types of Wills for estate planning in Florida.
What Are the Different Types of Wills for Florida Estate Planning?
There are various different types of Wills that serve different purposes in Florida:
Simple Will (Last Will and Testament). This is the most basic type of will, which allows the testator to appoint a Personal Representative (also called an "executor" in other states) to handle and administer a probate estate, including distributing assets to the intended beneficiaries. When creating a Simple Will, you can also designate a guardian for your minor children.

You may have heard of a holographic will, which is a handwritten Will with no witnesses or notary.  These wills are not valid in Florida.

Pour-Over Will. For many families that have a "trust based" estate plan, a pour-over Will may still be necessary.  This type of Will transfers any probate assets into your trust upon your death.  Overall, the pour-over Will is utilized if you forgot to title an asset into your Trust.  By having both a Trust and a pour-over Will, it ensures that all of your assets will ultimately be distributed pursuant to your Trust at your death.
Mirror Image Will. This type of Will is often confused with a joint Will. There is no such thing as a "joint Will" in Florida. However, a "mirror-image Will" is two Wills, usually written by two married or unmarried partners. The mirror-image Wills are nearly identical terms with identical provisions, with the only difference being the spouses/partners identification of themselves.
Testamentary Trust. This is actually a trust that is created from a complex Will. The trust does not come into existence until the death of the testator and the Will is admitted to probate, and ultimately funded with trust assets.  This type of "Will" is not common nowadays.
If you are unsure about what type of Will you can benefit from in your particular situation, consult with our knowledgeable St. Petersburg estate planning attorneys. Here at Legacy Protection Lawyers, LLP, we will review your particular circumstances and advise on your options. Call us at 727-471-5868 to schedule a case review.
https://www.legacyprotectionlawyers.com/can-you-terminate-an-irrevocable-trust-in-florida/