Do I need an Advance Directive as Part of My Tampa Bay Estate Plan?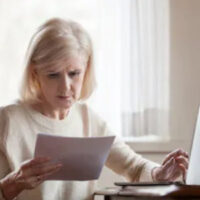 Drafting a will, setting up a trust, and deciding who gets what assets are only a portion of what a complete estate plan should include. Another important aspect to address is what should happen in the event you become incapacitated. If you are seriously injured or develop dementia later in life, you may not be able to handle your financial, legal and healthcare decisions. Preparing an advance directive is crucial to being prepared in the event of incapacitation. A knowledgeable St. Petersburg estate planning attorney can help draft the right advance directive for your personal situation.
What Happens with no Advance Directive?
Without an advance directive, the court may have to appoint a guardian to make decisions for you personally as well as your estate. This might be your spouse or other family member, but it could be someone you don't even know, which is certainly not something most people would choose for themselves. Let's face it, you may even have some family members you wouldn't completely trust with these decisions either.
While some families will make the best choices under the circumstances, it may not be what you would've wanted. It can also result in family members arguing over how to proceed. You can avoid these uncomfortable situations by having various advance directives in place before you become incapacitated.
Common Types of Advance Directives
There are five main types of advance directives that most people should include in their Florida estate plan. These are:
Durable Power of Attorney ("DPOA"): Someone with your durable power of attorney will act on your behalf as your agent or attorney-in-fact. The DPOA gives your named agent the authority to keep your bills up to date, manage your bank accounts, ensure your tax returns are filed timely, etc. You can designate a power of attorney to handle only select tasks or give them power over your entire financial portfolio.
Living Will: A living will lets your family and medical professionals know what are your wishes regarding any life-saving measures if you are incapacitated and now your medical professionals determine you have a terminal illness. These life-saving measures include things like the use of a ventilator, respirator, feeding tubes, risky medical procedures, and any other end-of-life decisions. It's important that you let others know you have a living will and where they can locate it if is needed.
Designation of Health Care Surrogate: This is much like a durable power of attorney, but it is used specifically for healthcare matters rather than financial and legal issues. With this instrument, you choose the person who will be responsible for making important medical decisions on your behalf if you are unable to do so. Without this advance directive, a family member or friend could step in and end up making decisions that you don't want. Keep control, choose your own surrogate, and then let them know what decisions you want to be made.
HIPAA Waiver and Release: Under Federal law, medical professionals must treat your medical information as "strictly confidential" and cannot share it with anyone with your prior consent.  If you are incapacitated, you are unable to provide such consent.  With a HIPAA Waiver, you can state in advance the individuals with whom your medical professionals can discuss your medical condition.  These individuals cannot make decisions as to your health care, as that is a responsibility of your health care surrogate; however, if you have a large family this would permit your doctors to speak with all of your listed family members rather than only your health care surrogate.
Declaration of Preneed Guardian. If you have DPOA and Heath Care Surrogate advance directives, it is very unlikely that your family would ever need to have a court determine you to be legally incapacitated and have a guardian appointed for you.  However, a third party could bring an involuntary guardianship proceeding.  This often happens when some other family member feels that they should have been named as your DPOA or Health Care Surrogate.  If a court finds you to be incapacitated, then your DPOA and Health Care Surrogate Designation becomes invalid because the guardian now holds those powers.  However, under Florida law, if you have a Declaration of Preneed Guardian, the court must appoint whoever you nominated in the Declaration as your guardian.  This essentially stops someone from bringing an involuntary guardianship because that person cannot be named by the court as your guardian.
Contact a Tampa Bay Estate Planning Attorney
If you need assistance with setting up one or more of these advance directives, contact Legacy Protection Lawyers, LLP today to schedule an initial consultation.
https://www.legacyprotectionlawyers.com/what-role-do-personal-representatives-play-in-a-florida-probate/