Online Estate Planning Platforms Are Booming in the Coronavirus Era, But Here's Why You Shouldn't Use Them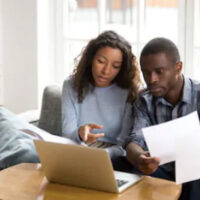 An ever-increasing number of Americans of all ages turned to estate planning as the coronavirus pandemic continues to ravage the country. As more and more Americans are looking to set up Wills and create trusts, online estate planning platforms have seen a surge in users.
However, experts and lawyers alike caution Americans against using these services because do-it-yourself Wills created with the help of such platforms may be deemed invalid if they do not meet all of the legal requirements of your state.  Moreover, these platforms may not accurately depict your wishes.
The Demand for Online Estate Planning is Booming
As the COVID-19 pandemic continues to spread rapidly across the nation, the demand for Wills have dramatically increased, and not just among senior citizens. Previously, Americans thought estate planning was only for:
The wealthy;
The elderly; and
Those with underlying or chronic medical conditions.
However, witnessing how the coronavirus pandemic can harm anyone at any age has made many Americans rethink their approach to estate planning. The demand for Wills, Trusts, and advance directives has skyrocketed due to the pandemic, with online estate planning platforms experiencing a surge in users, according to ABC News.
A CEO of a popular online estate planning platform told the publication that their website saw a 143% increase week-over-week in people creating Wills. The CEO also predicted an even larger uptick the subsequent week, which could be closer to 220% increase.
3 Reasons Why You Should Not Use Online Estate Planning Services
Creating a do-it-yourself Will online without an estate planning attorney carries serious risks and concerns.  According to CNBC, a large number of platforms offering to create "a legally-binding will" quickly and at an "affordable" price have popped up in recent years. While those platforms grow in popularity in the coronavirus era, experts and lawyers warn against using such services for three primary reasons:
The documents may be deemed invalid by a court. Unfortunately, most of the estate planning documents generated by these platforms are drafted and executed without any oversight from a licensed attorney. Many states, like Florida, do not permit electronically signed Wills or Trusts yet.  Many such do-it-yourself wills contain execution errors, such as improper signatures, witnessing, and a lack of a self-proving affidavit.  Florida is a "strict" compliance state, which means harmless errors are not forgiven.
You may not fully understand the estate planning document. When drafting a Will without a knowledgeable attorney, you may not fully understand the document you are signing.  You might think the document is leaving the property to your surviving children, but it could include an estranged child or grandchild with whom you have no contact or ever met.  A Will is a legal document like any other where legalese is difficult to avoid.  It is important that your attorney explains to you what you are signing and why the language is drafted as such.
You don't know how to outline your wishes. Without an experienced attorney, you will not be able to understand how to transfer your assets in accordance with your wishes, whether you would benefit from a revocable or irrevocable trust, and how to ensure asset protection. Only a knowledgeable lawyer will help you understand how to carry out your wishes after a thorough and complete review of your circumstances.
Contact our compassionate St. Petersburg estate planning lawyers at Legacy Protection Lawyers, LLP, to get the planning you need during the coronavirus pandemic. Call at 727-471-5868 to schedule a telephone or video consultation.
Resource:
cnbc.com/2020/03/25/coronavirus-pandemic-triggers-rush-by-americans-to-make-online-wills.html
https://www.legacyprotectionlawyers.com/covid-19-how-to-talk-to-your-parents-grandparents-about-estate-planning/