The Need to Plan for Guardianship of Minor Children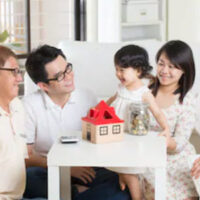 When people think about estate planning, most people believe it is only for the elderly or the wealthy.  Moreover, many people believe that estate planning is only for those individuals who have family disharmony or need to minimize estate taxes.  However, many young individuals tend to overlook an important aspect of estate planning: planning for minor children in the event of your death or mental incapacitation.
3 Essential Legal Documents for Your Estate Plan if You Have Minor Children
We are currently witnessing many concerns for parents who have young children: if you are a doctor or nurse on the front lines of the battle against COVID-19, you may have been separated from your minor children to minimize the risk of exposure to them. For those essential workers who felt obligated to keep their children away, do you have the proper documents in place for those minor children should something happen to you or them?  Who would take care of your minor children?
Every parent who has minor children (in Florida, a minor is any individual under the age of 18 years) needs to have these three legal documents in place:
Medical Power of Attorney for Minor Child
You can designate someone other than the natural guardian to make medical decisions for your minor child.  In certain circumstances, these types of medical decisions may include those related to the minor child's treatment and surgery.    Under Florida law, you can execute a medical power of attorney, or a Healthcare Surrogate for Minor Child, and determine its effective dates.  In other words, if you want to limit the time period that another adult may make healthcare decisions for you child, you can do so. Last, you can terminate this type of medical designation at any time.
Financial and Legal Power of Attorney for Minor Child
Unlike the medical power of attorney, which focuses solely on medical and healthcare decisions, a financial power of attorney covers a variety of other aspects, including:
School and education-related decisions
Transportation arrangements
Residency decisions
Accessing communications intended for the child
Managing financial accounts and income for minor child
Representing the minor child in legal cases
If you believe you will be away from your minor child for a significant length of time, this may be an important document to have.
Designation of Preneed Guardian for Minor Child
This document permits you to designate an individual who will serve as your minor child's guardian if both natural parents die or develop a long-term incapacity.  Although it would require court approval and doesn't become effective until have your death or incapacity, the Preneed Guardian for Minors allows you to name a permanent guardian for your minor children.  You can prepare and have a conversation with those potential guardians now so they understand your wishes for your children if anything happens to you.  or limit the rights of the natural parents while they are alive.
Moreover, things can get complicated if your minor child does not have a relationship with a biological parent. It is important you have the right documents in place to ensure your minor child is taken care of in the event of an emergency!
Last, consider the location of who you would like to appoint as your child's permanent guardian.  If they are not local and an emergency occurs, you should also have a temporary guardian appointed to car for your minor child until the permanent guardians can pick-up the children,
Let our St. Petersburg estate planning attorneys at Legacy Protection Lawyers, LLP give you advice!  Please call us at 727-471-5868 to schedule a telephone or video (Skype or Zoom) consultation.
https://www.legacyprotectionlawyers.com/4-mistakes-to-avoid-in-estate-planning-during-the-coronavirus-pandemic/