What Are Your Long-Term Care Planning Options?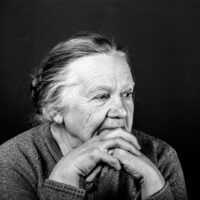 Over the last few decades, the average American's lifespan has increased dramatically. While this is clearly a good thing, it has also brought a whole new host of issues, including a wider variety of long-term care options for the elderly.
The majority of senior citizens will need long-term care at some point. In fact, according to researchers at the Georgetown University Public Policy Institute, at some point in their lives, approximately 70 percent of people in the country will need long-term care. Not all of these seniors end up in nursing homes, though. In fact, only about five percent of seniors will live in a nursing home for five or more years. Below, our St. Petersburg long-term care planning lawyer explains the other options available.
What Options are Available for Long-Term Care?
It is natural to worry that one day you may end up in a nursing home. If this option is not ideal for you, it is important to know you are not alone. It is also critical that you start planning now for how you may spend your senior years. Some of the most popular alternative options include:
Home care services: Home care services are a good option for individuals who need help with meals, cleaning, and other household tasks, but who do not need intensive medical care. Aides may come in once a week, or more frequently if needed, to help with these needs. Seniors usually pay for these services privately, so government services such as Medicaid are not usually available.
Adult day care: Adult day care services are appropriate for seniors who can live on their own, with or without support, and simply need some social interaction. Adult day care programs can also provide a break for caregivers. As the name implies, these programs offer daytime programs, and the seniors return home at the end of the day after the program. There are some programs, such as the Suncoast PACE program, that will pay for these services but Medicaid will not.
Assisted living: Assisted living is a good option for seniors who need some supervision and assistance, better socialization, or medication management. Assisted living centers do not provide the intensive medical care that nursing homes do.
Planning for Long-Term Care
Long-term care is sometimes necessary, but it is also expensive. To ensure you have the care you need, there are typically three options you can consider. These include:
Using an irrevocable asset protection trust to gift assets before the five-year Medicaid look-back period;
Planning for incapacity by using living wills, healthcare surrogates, and powers of attorney; and
If you can afford it, purchasing long-term care insurance before you are in your 50s or 60s.
A lawyer can review your case with you and provide advice on which option may be right for you.
Call Our Long-Term Care Planning Lawyer in St. Petersburg for a Consultation
Long-term care planning should be an important part of your estate plan, and a St. Petersburg long-term care planning lawyer can help. At Legacy Protection Lawyers, LLP, our skilled attorneys can explain more about your available options, help determine which one is right for you, and make sure you have the necessary plan in place to ensure your wishes are met. Call us now at 727-471-5868 or contact us online to schedule a consultation and to learn more.
Sources:
suncoastpace.org
medicaid.gov/medicaid/index.html