When To Review Your Estate Plan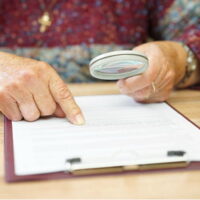 After creating an estate plan, you may be tempted to leave the paperwork in a drawer or safe and not think of it again. The important documentation becomes easy to forget about. However, good estate planning requires regular review and revision so you can ensure it reflects your current needs and wishes. So, how do you know when it is time to review or revise your current plan? Below, our St. Petersburg estate planning lawyer explains when it is time to determine if changes need to be made.
Changes in Family Status
Divorce, marriage, death, and disability are just a few circumstances that can change a family's status. Any new relationship, or the loss of one, will affect your estate plan. If you have a new child, you will likely want to change your plan to name them as a beneficiary. Or, if you get a divorce, you will want to change your plan to remove them as a beneficiary of any will or trust. Any time there is a change in the status of the family, it is worth contacting a lawyer who can make the necessary changes.
Changes in Tax Law
One of the biggest benefits of creating an estate plan in the first place is that you have some control over the taxes your family will face. By including certain elements into your plan, you can minimize the tax burden on them, but only if you keep current with the law. Tax law is always changing and so, when those changes are made, it may mean adjustments to your will are necessary, as well.
You Move Out of State
All states outline their own set of laws regarding estates. If you have created a will and then moved out of state, your current copy may not properly reflect your goals and wishes. It is important to speak with an estate planning lawyer who can advise on the laws in your new state, and make changes or create a new will that complies with current law.
Changes in Your Health
When planning your estate, your own health is one of the biggest factors of what it will entail. If your health declines, it may negatively impact your ability to manage your own affairs and make decisions for yourself. In this case, you should update your estate plan as soon as possible. A guardian may have to be appointed to make decisions for you, or you may have to name a medical power of attorney.
Our Estate Planning Lawyers in St. Petersburg Can Help with Revisions
Whether you need to revise only a certain portion of your estate plan, or you have not created one yet, our St. Petersburg estate planning lawyers can help. At Legacy Protection Lawyers, LLP, our seasoned attorneys will always make sure your estate plan properly reflects your final wishes and helps provide the protection for your family that you intended. Call us now at 727-471-5868 or reach out to us online to schedule a consultation with one of our skilled attorneys so we can review your case.
Source:
leg.state.fl.us/statutes/index.cfm?App_mode=Display_Statute&URL=0700-0799/0732/0732.html