Tips for Estate Planning When You Or a Loved One Has a Chronic Illness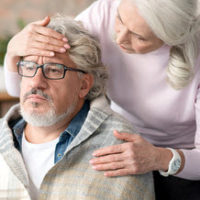 If you or a loved one has suffered from a chronic illness, you know how physically, emotionally, and financially draining life can become. Whether you are taking care of yourself or caring for a loved one, managing a chronic illness takes a lot of energy and time. Those with chronic diseases must manage visiting doctor's offices, making specialist appointments, handling insurance payments, taking medication, and eating a healthy diet. Often, the thought of estate planning can become overwhelming when dealing with current crises. However, putting some time and energy into your estate planning can save you and your family time and stress.
Many Americans Suffer From a Chronic Illness
By 2020, approximately 157 million people in America will suffer from a chronic illness. Currently, over 130 million Americans suffer from a chronic illness. In addition to those suffering from chronic illness, 9 million Americans live with side effects after surviving cancer. Approximately 25% of Americans aged 65-74 live with a chronic illness. As we all age, our chances of living with a chronic illness increases. For example, half of Americans over 85 live with some amount of cognitive impairment.
Why Should Americans Who Live With Chronic Illness Revisit Their Estate Plan?
Those who suffer from chronic illness need all of the same estate planning documents as those who do not. A skilled Florida estate planning attorney will adapt your existing estate planning documents to reflect the realities of your chronic illness. If you don't have estate planning documents yet, a skilled attorney can create these documents for you.
If you've recently received a diagnosis, we recommend working on your estate plan as soon as possible. That way, you can set up your plan with a clear mind. If your chronic illness leads to any cognitive impairment, you will rest assured that you've already made your wishes known.
It is wise to include a HIPAA release in your estate planning documents. You will designate one or more trusted people to access your private health care information if you are incapacitated. You can define the scope of who can receive news and what type of medical information they can access.
A living will is another helpful estate planning tool. Your living will address your health care wishes and can discuss any end of life decisions. You can tailor your living will to address the concerns of your specific chronic illness. A capable attorney will be able to make your directives specific enough for your condition but general enough to cover any additional medical issues that might come about.
Contact a St. Petersburg Chronic Illness Estate Planning Lawyer To Get Started
Have you or your loved ones received a diagnosis of a chronic illness? Will your illness affect your life in a significant way? Updating your estate planning documents can be beneficial for you and your family and make living with a chronic illness less stressful. The St. Petersburg long-term care planning attorneys at Legacy Protection Lawyers are here to help you. Contact our office today to set up your consultation.
Resource:
forbes.com/sites/martinshenkman/2019/07/05/estate-planning-musts-when-you-or-a-or-a-loved-one-has-a-chronic-illness/#4b803b424a70
https://www.legacyprotectionlawyers.com/most-americans-do-not-have-adequate-retirement-savings/